Eight teams left to fight for the youth international basketball title in Södertälje
---
---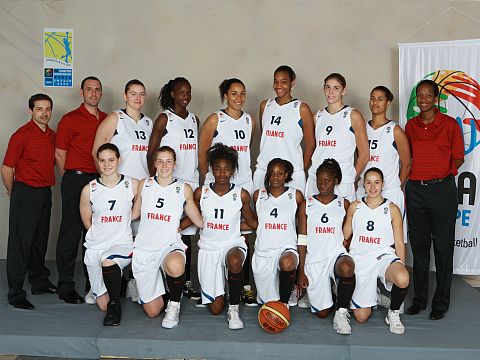 The first two phases of the U18 youth international basketball U18 European Championship Women Division A has passed without incident for France.
They notched up their sixth win of the tournament by beating 2008 champions Lithuania (68-44).
They will now play Latvia in the quarter-final. The two teams have played each other in France at the Tournoi de Fougère. France won the game (68-48).
Lithuania that finished second in Group F will now play the hosts Sweden.
Belgium and Poland finished in the last two places from this group and are playing in the classification round for 9th - 12th place.
In Group E Spain have been setting the pace.
Like France they are undefeated so far and won six times. They beat Serbia (90-48) in the group decider.
They will face Ukraine and the tournament leading scorer Ol'Ha Maznichenko in their quarter-final match while Serbia will take on the Czech Republic.
Italy and Russia finished out off the qualification for the top 8 and will complete this competition in the play-off for 9th - 12th place.
In the relegation group Bulgaria with two defeats will be playing in Division B next season.
Turkey have saved their place in Division A with two victories.
Belarus and the Slovak Republic will play each other in the last game of the relegation round with the loser of the match being relegated.
The quarter-final matches and all the classification games will be played on 10 July 2009:

France vs. Latvia
Serbia vs. Czech Republic
Spain vs. Ukraine
Lithuania vs. Sweden

---
Youth international basketball news from Division A
France and Spain Remain undefeated
France in pole position for qualification round
France already in Qualification round
Division B news
Germany and Slovenia qualify quarter-final
Bosnia, Hungary and Israel already in quarter-final
The Netherlands, Norway and Switzerland are out of the competition
Israel make home advantage count
Slovenia, Germany and Greece qualify for next round
Israel open with a win with 28 points from Cohen
U18 European Championship Women Division B 2009 is hosted by Israel
Return to the Youth International Basketball Index page
Basketball picture credits:

FIBA Europe -
Date created: 08 July 2009

---