Who is playing basketball for Cavigal Nice 06?
.
Playing basketball professionally in Nice became complicated when the biggest sponsor of sport reduced the subvention by one third. As a consequence Nice Cavigal Olympic (NCO) and Nice Côte d'Azur Basket (NCAB) were forced to join forces to become one identity after the temporary structure of season 2009-2010.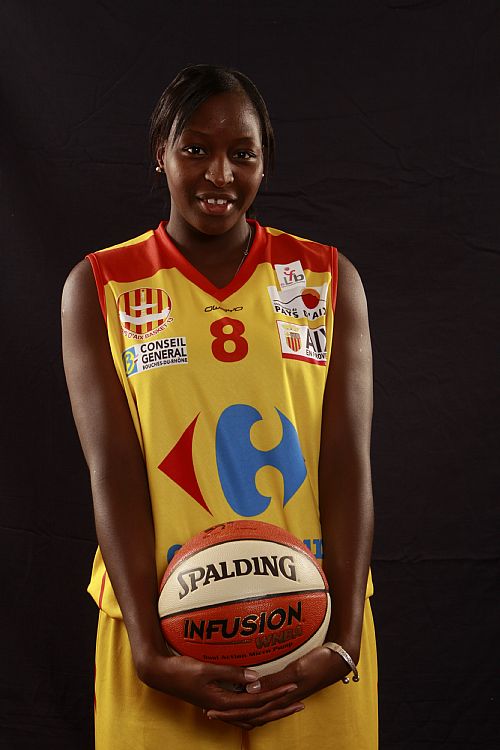 Despite the departure of Emilie Silbande-Petiteau and Laurence Cayot, the arrival of three players from the LFB, Swanne Gauthier, Stéphanie Dubois and Giuday Mendy (left) has more than compensated.
The final newcomer Elodie Decker is an experienced campaigner in the second division.
With Barbara Cousin, Morgane Plestan, Camille Legras, Laura Dessus, Marylène Guerra, Fabienne Constant and Jeanne Senghor-Sy the expectation for the season is a top 8 finish.
After opening the season with a couple of defeats, Nice started to play basketball with more intensity and have moved up to joint fifth place.
This weekend they beat Reims in an exciting match (87-71). The match remained close for 30 minutes with Nice going into the final quarter leading (71-66).
With the backing of the home fans Nice stepped on the accelerator to finish with a 16-5 run for their 8th victory of the season.
Decker led the way with 24 points, Constant added 21 points, while Cousin dished out 6 assists.
Nice complete their first phase next weekend with a home match against the CFBB.
Who else is playing basketball in week 14 of LF2?
Nadja Morgan (left) was on fire hitting 12-of-13 shots for 27 points as Voiron ended the winning streak of Alexandra Tchangoue and Le Harve (75-69).
Khadidiatou Gassama and Faeza Bouderra added 16 and 10 points as Voiron continue to climb up the table.
Tchangoue was the top scorer for Le Havre with 24 points.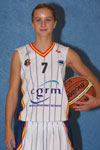 Marlène Duquesne (right) chose this weekend for her best match of the season with 21 points for Dunkerque in their victory against Illkirch-Graffenstaden (74-69).
When it comes to playing basketball patiently, then Roche Vendée are amongst the best in the second division.
They had five players in double digits as they beat Rennes (84-64). However they had to wait until a final quarter blitz 32-10 to secure the victory.
Lyon BF maintain their grip on the championship by beating the CFBB (69-51) while Limoges remain in third place by beating Angers (54-38).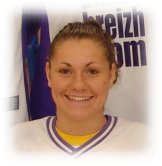 Pleyber-Christ got back to winning ways in a high turnover game against Elan Béarnais Pau Lacq Orthez (67-48).
Aude Kernevez (left) scored 19 points and dished out 5 assists in leading her team to victory.
Elan Béarnais Pau Lacq Orthez remain bottom of the division and are now three games behind the other teams in the relegation zone.
Armentières had to wait until the final quarter to get by Perpignan (62-54).
With the game tied (44-44) Marie-Frédérique Ayissi (left) and Anaïs Déas came to the rescue of the hosts to finish the match with 18 and 13 points each.
Results of week 14:
Roche Vendée 84-64 Avenir de Rennes
Angers (UFAB 49) 38-54 Limoges ABC
CFBB 51-69 Lyon BF
Nice 87-71 Reims BF
Pleyber-Christ 67-48 Elan Béarnais Pau Lacq Orthez
Armentières 62-54 Perpignan
Le Havre 69-75 Voiron
Dunkerque Malo 74-69 Illkirch-Graffenstaden

Look back on the previous round news for women playing basketball in the second division.
---
Return to LF2 basketball news page
Return to women playing basketball in France Home page
GO Back to the top of the page
---
Women playing basketball picture credits:

Cavigal Nice Basket 06
Pleyber-Christ Basketball club (PVBC)
Etoile de Voiron (EDV)
LFB

Date created: 12 December 2010