Ligue Féminine de Basketball
News from round 24
Relegation for Cavigal Nice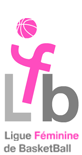 For Cavigal Nice the survival in the Ligue Féminine de Basketball has mathematically come to an end this weekend.
The "Niss Angels" lost on the road to Lyon (66-67) and as a result cannot catch Lyon or Aix-en-Provence to escape the relegation zone.
However the quest for the final LFB championship place is getting more exciting with two games remaining in the regular season. Four teams are tied for fifth place, one game behind USO Mondeville that are currently alone in fourth place.
Lattes-Montpellier bounced back from their quarter-final elimination from the French Cup during a week with an emphatic road victory against Tarbes (88-65).
Lattes-Montpellier join Bourges Basket who had beaten Arras on top the table.
With the four-game winning streak over for Tarbes, they cannot afford to lose again if they hope to keep their place in the elite.
The rest of the news from round 24 of Ligue Féminine de Basketball
Challes-les-Eaux showed that they can play and win without Mistie Mims playing. They hammered Villeneuve d'Ascq (90-66) with a solid team performance in which all the first-team players scored. The three players from their academy played at the end of the match without scoring.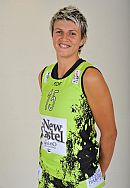 Emilija Podrug (in picture) led the way with 22 points and 5 assists. Anäel Lardy's shoulder is much better and she fired in 17 points while dishing out 3 assists. Danielle Page and Romy Bär both scored 15 points while Alexia Plagnard helped herself to 12 points.
Challes-les-Eaux stepped on the turbo in the third quarter with a 27-13 run to knock off the challenge of Villeneuve d'Ascq.
Sidney Spencer (9-from-10 shots), Emilie Gomis and Olayinka Sanni all finished with double-digit scores with 19, 15 and 14 points each.
Charleville-Mézières kept their hopes alive of a play-off spot with a road victory against Aix-en-Provence (50-45).
It was a defensive game and scoring was difficult with just 32% success for the whole game. Aix would have had to win in order to improve their chances of leaving the relegation battle.
Hainaut Basket needed overtime to beat Basket Landes (75-72).
Hainaut Basket were just five seconds away from winning the game in regulation time before Allison Hightower popped to send the game into overtime.
Hainaut Basket scored the first 8 points in overtime and strolled to victory. Basket Landes were not having a good day with the officials: Olivier Lafargue picked up a technical foul and three players fouled out.
With USO Mondeville losing to Nantes-Rezé Basket Landes missed the chance of moving into joint 4th place.
With only two more games to be played, USO Mondeville are just one game ahead of the joint 5th placed teams Basket Landes, Charleville-Mézières, Hainaut Basket and Nantes-Rezé.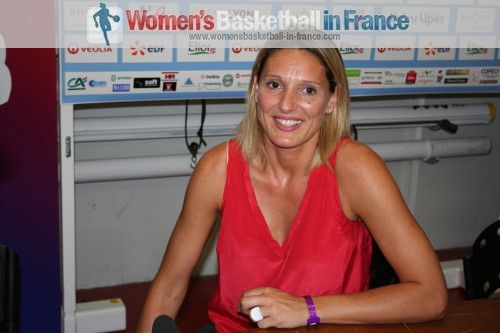 For the last game of the round Lyon edged out Cavigal Nice (67-66). The match was physical and unfortunately Mame-Marie Sy-Diop was hurt and had to be taken to hospital.
With five minutes to go Cavigal Nice led by 11 points. But with 20 seconds to play the teams were level (66-66).
With five seconds left to play Audrey Sauret (in picture) found herself on the free-throw line, hitting the first but missing the second shot.
Cavigal Nice lost 3.8 seconds fighting for the rebound and required a time-out to set up the last play with 1.2 seconds left.
However they messed up the inbound as Krystal Thomas from Lyon intercepted the ball and the chance of a last shot was gone.
Lyon celebrated the victory (67-66) while Cavigal Nice are hence designated to leave the ligue féminine de basketball.
Bourges Basket and Lattes Montpellier lose players to injury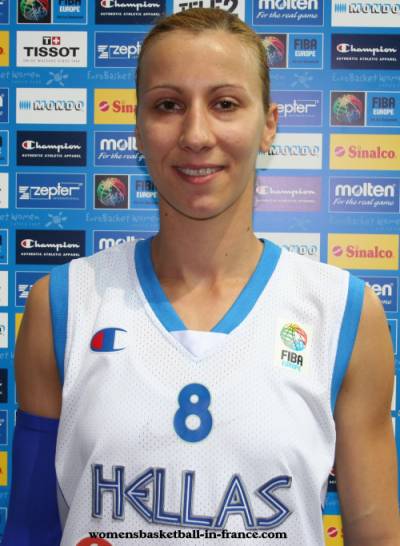 For Bourges Basket Styliani Kaltsidou's (right in picture) recent absence has been officially confirmed as an anterior cruciate ligament (ACL) injury.
This also means that she will not be available to play for Greece during the EuroBasket Women 2013 qualifications games this summer.
Kristen Mann's season for Montpellier ended two weeks ago when she fractured her fibula and has given regular updates on her twitter account about her treatment.
She will be in a cast for the next six weeks and she expects to be back in training in three months.
LFB results from round 24:
Bourges Basket 66-49 Arras
Nantes-Rezé 66-64 USO Mondeville
Hainaut Basket 75-72 Basket Landes (in overtime)
Tarbes 65-88 Lattes Monpellier
Lyon BF 67-66 Cavigal Nice
Aix-en-Provence 45-50 Charleville-Mézières
Challes-les-Eaux 90-66 Villeneuve d'Ascq

---
Look back at what happened in round 23
Go to Ligue Féminine de Basket 2011-2012 page
Leave Ligue Féminine de Basket - Season 2011-2012 page and return to home page
Return to the top of Ligue Féminine de Basketball page
Picture credits:


womensbasketball-in-france.com
LFB


Date created: 25 March 2012

---