LFB basketball news: Montpellier topple Union Hainaut Basket in overtime
---
---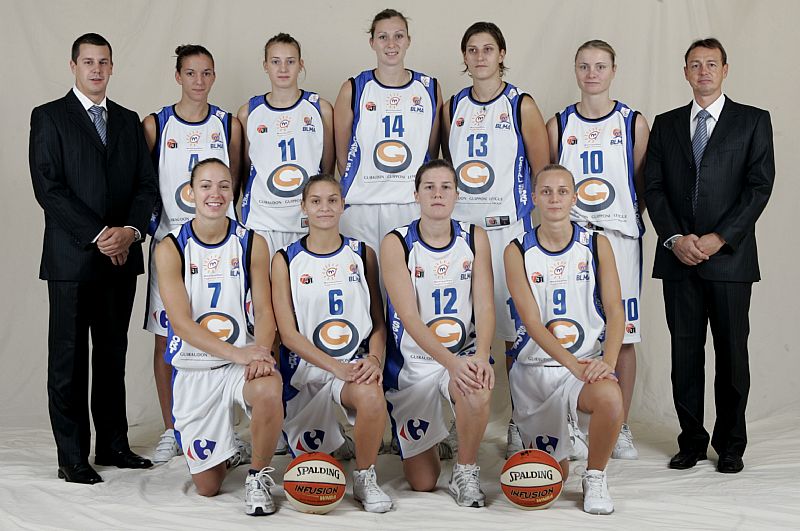 LFB Basketball News: Lattes-Montpellier first to beat Union Hainaut
Union Hainaut Basket continue to excite even in defeat. Trailing by 6 points going into the fourth quarter against Montpellier, they were leading by 2 points with 7 seconds left in regulation time before being taken to overtime.
However there was no more excitement in overtime as Montpellier took control and dominated 15-2 to win (86-73) to the delight of the home fans.
The actual match itself was evenly contested from the tip-off with both sides tied (5-5) after three minutes of play. Sabrina Reghaïssia was on hand with a three-pointer, quickly followed by a mid-distance jump shot to give UHB the first lead of any significance (10-5).
Khadijah Whittington put a hold to the UHB advance with back to back baskets as the pace quickened. Three-pointers by Chioma Nnamaka and Reghaïssia appeared to put the guests in charge but Sheana Mosch started to find her range and brought the home side level (19-19).
Then Sylvie Gruszcynski scored the last points of the quarter for Montpellier to lead (21-19).
Montpellier had the better of the offensive action at the start of the second period before conceding 8 consecutive points to allow UHB to briefly go ahead. But both teams continued to trade basket for basket going into the interval all level (39-39).
Montpellier were quick out of the starting block in the third period . They led within three minutes (48-41), an advantage they managed to hold as they went into the fourth quarter 6 points up (57-51).
UHB started to dominate all sectors of the game during the fourth period and scored 8 unanswered points to regain the lead (59-57).
Mosch hit a trey for Montpellier to end the UHB run. But back to back scores from Tiffany Stansbury and Kathy Wambe allowed UHB to stay in the lead.
UHB went into money-time ahead by 3 points. But they were brought back to level terms as Pauline Krawczyk fired in a trey. Both sides went all out for the victory but the remaining scores came from the free-throw line as the game went to overtime (71-71).
Mosch (21 points) fired her third trey of the game to open the fifth period. By the time Whittington hit back to back baskets for Montpellier, the pendulum had swung finally in favour of the home side (78-71). UHB were not able to get going and conceded in total 13 points before scoring their only points of the overtime.
LFB basketball news: Box score information has been removed from linking site.
---
In the remaining games: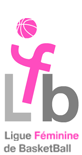 Leilani Mitchell made her début for Asptt Arras, scored 8 points and dished out 5 assists for Arras to win their first game of the season (55-50) against Basket Landes. Mia Fisher led the scoring with 14 points. She also collected 9 rebounds.
Arras appeared to have everything under control leading (38-36) at the interval. Yet they fell apart during the third period and were just holding on before Mitchell hit a trey to complete the scoring and secure the victory.

Villeneuve lost at home to Reims (58-81). Reims' victory was constructed with a 40-6 run from the end of the second period to the beginning of the third period in a space of 10 minutes.
Calais also fell at home to Tarbes (43-77) with Isabelle Yacoubou-Dehoui finishing with a double-double of 20 points and 14 rebounds.
Challes got back to winning ways as they held off Mondeville (70-65) while Bourges Basket showed no mercy to their hosts Clermont-Ferrand (86-65).
Clermont-Ferrand are still not allowed to register all their players due to financial problems. Emma Randall (23 points) and Claudia Das Neves (17points) were scoring almost 70% of their team's points.
However they could do nothing to stop Bourges Basket. Alessandra Santos De Oliveira led the scoring with 17 points for Bourges.
A full LFB match report on Nantes-Rezé match against Aix-en-Provence can be found on our site by following this link.
All the results from round four of the Ligue Féminine de BasketBall:

Nantes Rezé 51-56 Aix-en-Provence
Lattes Montpellier 86-73 Union Hainaut Basket
Arras 50-55 Basket Landes
Villeneuve d'Ascq 58-81 St. Jacques Sport Reims
Calais 43-77 Tarbes
Challes-les-Eaux 70-65 Mondeville
Clermont-Ferrand 65-86 Bourges Basket
---
LFB Basketball News from round 3
Return from LFB basketball news to women playing basketball blog
Return from LFB basketball news from around the clubs to LFB news
picture credits: Ligue Féminine de BasketBall
Date created: 08 October 2008

---