Galatasaray Medical Park
awarded as first ever
EuroLeague Women Final Eight hosts
On the 20 October 2011, FIBA Europe announced that the hosts of the 2012 EuroLeague Women Final Eight was Galatasaray Medical Park.
This announcement officially brought to an end 34 years of Final Fours in this competition.
Galatasaray Medical Park will host the competition final in the Abdi İpekçi Arena (formally called Abdi İpekçi Sports Complex) in Istanbul from 28 March 2012 until 1 April 2012.
FIBA Europe President Olafur Rafnsson said: "Istanbul is a major tourist destination and a hotspot for sports events. I am positive that this will be a tournament that everybody will enjoy."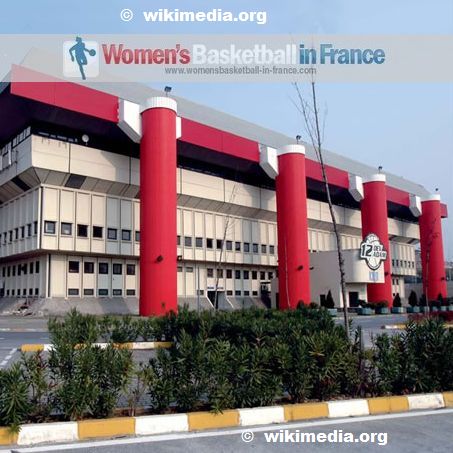 Only two clubs applied to host the final 8, UMMC Ekaterinburg the Final Four hosts from 2011 and Galatasaray MP.
FIBA Europe Secretary General Nar Zanolin explained why Galatasaray was selected: "We had two high quality bids but in the end we decided to go with Galatasaray as this will set a milestone, the first time a EuroLeague Women final tournament will be staged in Turkey".
The Turkish Basketball Federation are experienced in bidding for prestigious events.
Turkey hosted the 2010 FIBA World Championship for Men and will be the host of the 2014 FIBA World Championship for Women. In addition they were also handed the 2012 Olympic Qualifying competition for women.
The format of the Final Eight
The eight teams that qualify for the final are ranked (seeded) according to their performance during the group phase.
The teams are then split into two groups of four according to the ranking:
Group A: 1, 4, 5, 8
Group B: 2, 3, 6, 7

Each club plays the other club in their group in the traditional round robin system. That is on each day a total of four matches are played.
The final position of each team during the three-day round robin determines the order of the classification games.
All teams have a rest day before playing in the final classification games. The 7th place match features the teams that will have finished bottom of each group, while the fifth place match features the team that will have come third.
The bronze medal or third place match is between the runners up while the group winners play in the final match.
This new format also means that it is possible that the final match could be between clubs of the same federation, which had been stopped after the 2001 final.
---
Where to watch EuroLeague basketball
Visit our 2011-12 Ligue Féminine de Basketball page
Visit our EuroLeague Women index page
Visit WBBIF blog for latest news
Return to the top of EuroLeague Women news page
Picture credits:


wikipedia.org

Date created: 14 December 2011

---