More women basketball players in France speak about their experience
---
---
Attracting women basketball players
The Women's National Basketball Association, the WNBA, is known all over the world for attracting women basketball players from all over the world.
The Ligue Féminine de basketball, the LFB, is following the footsteps of the WNBA, by developing a league that is also attracting players from all over the world. Players from Reims, Tarbes and Villeneuve speak about their experience in playing basketball in France.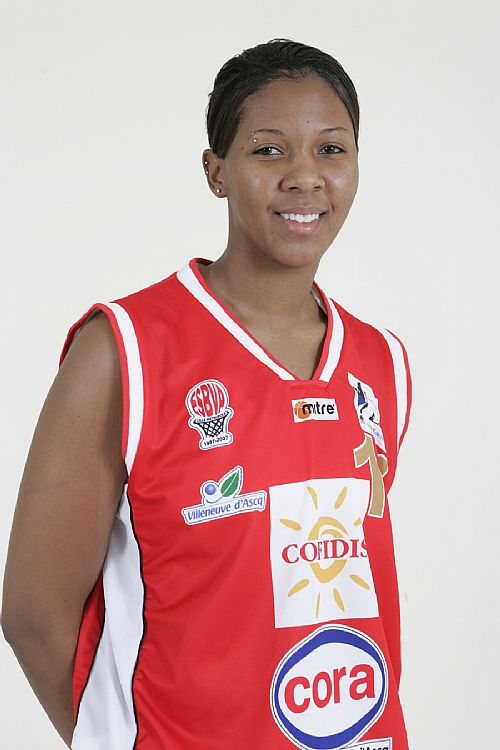 Shala Crawford
, who is playing for
Villeneuve d'Ascq
this season, has already had plenty of experience in Europe with clubs in Spain, Portugal and Turkey. She explained that the competition was tough and that you had to come out every game ready to play because there were no easy games. She continued that she did not really speak French though had some understanding.
Listen to her comments here:
---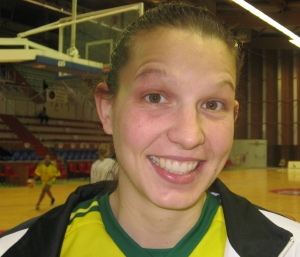 Zuzanna Klimesova has been in France for four years and is really enjoying the competition the LFB offers.
She went on to explain that the standard of play was high, which was due to the mixture of French players and foreigners. She has been enjoying the fact that all teams on a given day could beat any team and that women's basketball in France was well supported by the clubs.
There was money in the league and also the national team is pretty good.
Listen to her comments here:

She also has a message in her language for the fans from her country:
---
Anne-Maria Parau, a Rumanian international, is in her first season in France. She said that the Russian league might be the strongest but the French league was better with lots of good teams having EuroLeague Women and EuroCup Women experience. This she found important.
Listen to her comments here below:
---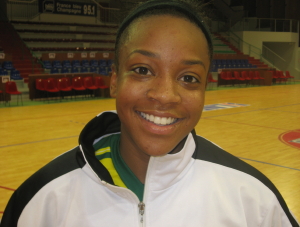 Mia Fisher, who played in Turkey for the last two seasons, explained about the transition she has been through to adapt to the French League. She said that she enjoyed the competitiveness of the league here in France.
Listen to her comments below:
---
---
Kristen Mann and Liz Moeggenberg are two women basketball players that play in the WNBA. They have been spending their off-season playing with Tarbes in the League and also in the FIBA EuroCup Women.
Kristen Mann said that she enjoyed playing in the league and believed that the competition was one of the best of the world. The fact that on any given day any team could win was a great credit to the Federation and the League. Kristen added that it was also an honour to be part of this organisation and Tarbes basketball.
Listen to her comments below:
---
Liz Moeggenberg
, one of the revelations of the season 2006-2007, has already spoken about playing in France during the Open LFB. She agreed with what other player had said about the league being competitive. She confirmed that ranking did not count for much. You had to be ready to play and fight it out on the court.
Listen to her comments below:
---
Players from Bourges Basket and USVO speak about their experience
Return from Women Basketball Players to "What's New" page
Return from Women Basketball Players to basketball Structure
Players from ASPTT Arras and Saint Amand speak about their experience
Shala Crawford's picture are courtesy of the Ligue Féminine de BasketBall
Date: 06 March 2008
---