Listen to women basketball players from USVO and Bourges Basket
---
---
The four foreign women basketball players from the USVO 2007-2008 roster speak a little about their experience about playing in France. All of them spoke in English with Francesca Zara adding a few worlds in Italian. And Nicole Ohlde has also sent a message to the fans of her team in the WNBA.
---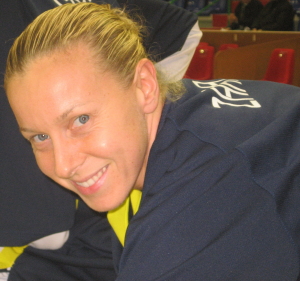 Francesca Zara, an Italian international player, she played in the WNBA with Seattle in 2005. She said that she was playing in France for the first time. She played in Russia last season for Dynamo Moscow.
She explained that she liked it. The championship was nice and she was proud to be playing in the number one team in France. She also has a few words in Italian for her fans back home.

Listen to her comments here:
A few words in Italian:
---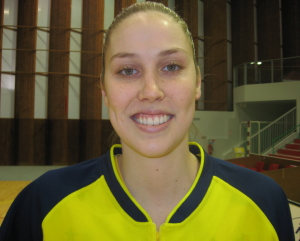 Nicole Ohlde also said that she was really enjoying to play for USVO. She liked the town and was happy with the roster. Nicole believed that the club was very professional and the fans were great. She also has a message for the fans of Minnesota.
Listen to her comments here:
---
Laurie Koehn, the WNBA three-point Queen, explained that she felt very honoured to be playing at USVO. She believed the league was very competitive and she was hoping to develop her game and improve.
Listen to her comments here:
---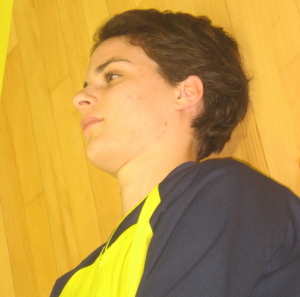 Reka Czerny is a Hungarian international and has had plenty of EuroLeague action with MKB Euroleasing. This is her first season playing in France. French is just one of the languages she speaks. Yet she agreed to share her thoughts about her experience of playing in France in English.
She said that she was really enjoying playing in Valenciennes. She always wanted to play in France because it was a strong championship and anybody could beat anybody. Overall this French season has met her expectations.
Listen to her comments here:
---
---
Three of the foreign women basketball players from Bourges Basket volunteered to send messages to their fans:
Sonja Kireta passed on a message in Croatian while Sonja Petrovic in Serbian.
Sonja Kireta sent a big hi to all the basketball fans in Croatia, Europe and the world. Sonja Petrovic said that she was thanking everybody for the support she had. She added that if you had the chance to come to France or Bourges, you should not think twice as everything is beautiful and wonderful.
Belinda Snell simply said she was enjoying the experience and was hoping to see her fans back home soon.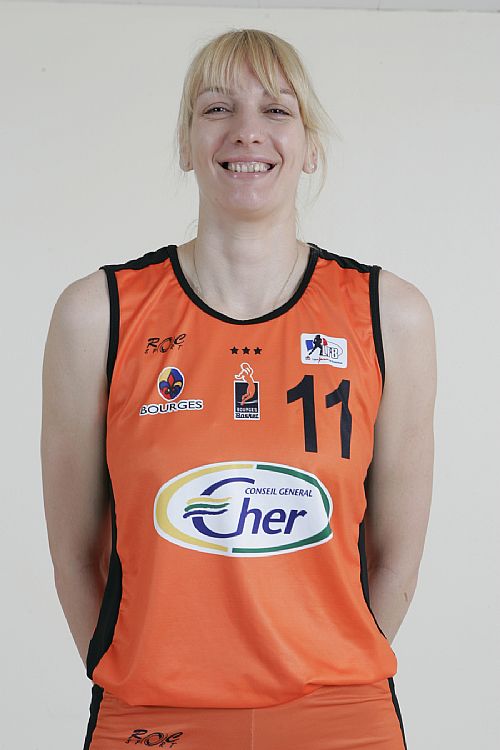 Listen to Sonja Kireta message here:

---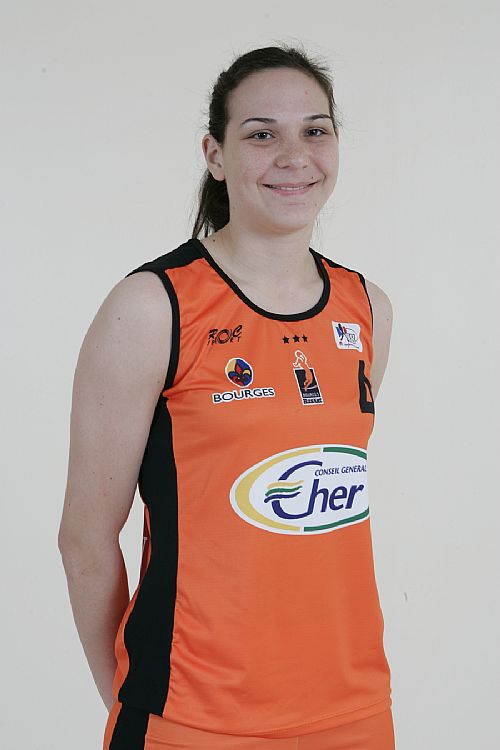 Listen to Sonja Petrovic message here:
---
Listen to Belinda Snells message here:
---
Players from Reims, Tarbes and Villeneuve d'Ascq speak about their experience
Return from Women Basketball Players to "What's New" page
Return from Women Basketball Players to basketball Structure
Bourges Basket pictures are courtesy of the Ligue Féminine de BasketBall
Date: 06 March 2008
---