NF1 basketball news: UHB-SA move to the top
---
---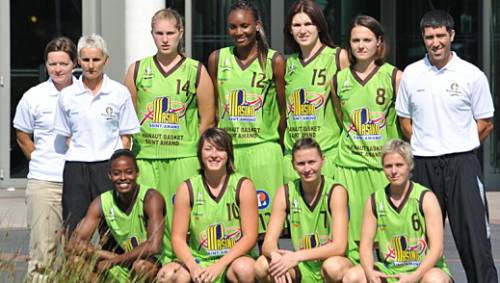 NF1 basketball news: Union Hainaut on top of the league
Union Hainaut Basket-Saint Amand did just enough to beat the CFBB (67-58) to go top of NF1. They share first place with Charleville-Mézières and Dunkerque Malo.
For the CFBB they remain in last place and are two games behind Charnay-lès-Macon.
UHB-SA did not well in the match and made things difficult for themselves with 25 turnovers.
Yet they went into the interval leading (33-26) and with six minutes played in the third quarter they had stretched the advantage to 18 points(53-28).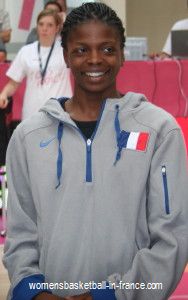 The rest of the match was not pretty to watch for the home fans as their team held off the CFBB.
Once again Laëtitia Kamba was on top form for UHB-SA with 11 points, 14 rebounds and 4 steals. Clémence Beikes and Dasa Krasnockova scored 14 and 18 points apiece.
Janeka Lopp did not play and was replaced by Philomène Nke (former Paris Basket 18).
Grégory Halin, the coach of the CFBB, decided to give Olivia Epoupa (15 years old and former Paris Basket 18 player) a run in NF1. She is in her first season at the CFBB and usually plays on the CFBB team in NF2.
She finished the match with 6 points, 4 steals and 2 assists.
Christelle Diallo and Jodie Cornelie were the best players from the CFBB. They combined for 15 points coming from 7-of-9 shots from the field.
---
Look back at Round 3 and Round 4
Return from NF1 Amateur Basketball news to the Nationale Féminine 1 index page
Return from NF1 Basketball news to women playing basketball blog page
Basketball news picture credits:
womensbasketball-in-france.com
uhbsa.com

Date: 05 December 2009

---