Mid-week NF1 basketball for the CFBB
---
---

Life is not easy for the young women playing NF1 basketball for the CFBB. While their age mates have a mid-term school break, they had to prepare for a re-scheduled match against Reims Basket Féminin.
The CFBB started the match well and won the early exchange to lead (12-10) after five minutes.
With the CFBB still leading (13-11), Fabrice Lefrançois, the coach of Reims, made some tactical changes. His team stepped on the accelerator to finish the first quarter in front (23-16).
Manon Sinico was the catalyst that kept Reims on track. The CFBB did not help their cause during the second period with a high number of turnovers.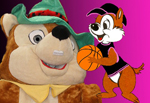 Reims took full advantage and went into the interval leading (41-27).
Zuzanna Gujaraidze (11 points) gave the crowd a reminder of her skills with a couple of her trademark moves as Reims ended the game as a contest by the end of the third period (64-46).
The CFBB had the better of the final period but were never in a position to challenge Reims despite the efforts of Manon Morel from beyond the arc.
For Reims they still have a lot of things to work on. Yet the (76-59) victory puts them back in the championship race. Floriane Herrscher led the scoring with 21 points.
Sinico added 11 points while Fatou Deng scored 6 points and dished out 5 assists.
For the CFBB Sabrine Bouzenna was given a tough time but still scored 13 points, handed out 4 assists and made 3 steals. She was credited with 7 turnovers.
Jodie Cornelie and Christelle Diallo scored 12 points each.
Basketball news game report Box Score
---
Week 4: All the news from round 4
Return from NF1 Amateur Basketball news to the Nationale Féminine 1 index page
Return from NF1 Basketball news to women playing basketball blog page
NF1 basketball news picture credits:
Reims Basket Féminin
CFBB

Date created: 06 November 2009

---