LFB news as clubs take a break from League action
---
---
LFB news from Pays d'Aix Basket 13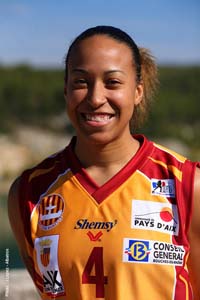 K. B. Sharp (left) was the MVP of round 16 after her individual performance during her team's victory on the road against Saint Amand (68-64). The other good news for the club is that Anda Jekabsone is now 100% fit and - going by her performance last weekend - back to her best.
Anastasia Kostaki is expected to join up with Aix next week. She is well known to the fans of the club as she played for them during the 2005/2006 season.
Last season the club decided not to bother with the French Cup and defaulted from the competition. This year's cup has a slightly different format and as the first round draw is regional the club is ready to go. Aix won this competition in 2000 with a hard fought victory against USVO (51-48).

Sandra Le Dréan, Alison Feaster, Edwige Lawson-Wade, Nathalie Lesdeman and Caroline Aubert (Koechlin) were part of the victorious team. In 2001 they reached the final again but lost (86-63) against USVO.
Aix will play Nice Cavigal Olympic in the first round or sixteenth-final of the French Cup this weekend. The match is held in Nice.
LFB news from ASPTT Arras
Eight consecutive defeats have thrown the club deep in the relegation zone. This weekend's French Cup clash with NF1 highflyers Armentières will be a welcome break.


The injury to Julie Barnennes during pre-season has caused nothing but problems for the club in finding a suitable replacement:Linda Guy was named as a replacement and her paperwork was confirmed by the French Basketball Federation but she never arrived. It was then announced that Viktoria Plotnikova was coming on loan from CSKA Moscow. Yet it never happened.
In the meantime Barness has had her operation and is currently undergoing rehab. Arras signed Elzbieta Miedzik in January who left Dexia Namur after their decision to reduce their roster after mathematically being eliminated from EuroLeague.
Arras decided this week to part ways with Rumanian Bianca Vescan and remove French Junior international Mélanie Arnauld from the senior squad. Arnauld will now join the reserve team as they attempt to win promotion into the National league (NF3).
LFB new from Bourges Basket
Everything is going well for the club. They are 16-0 domestically and have a foot in the quarter-final of the FIBA EuroLeague Women. They are three games clear at the top of the table and require just three more wins to secure their place in the Championship play-off.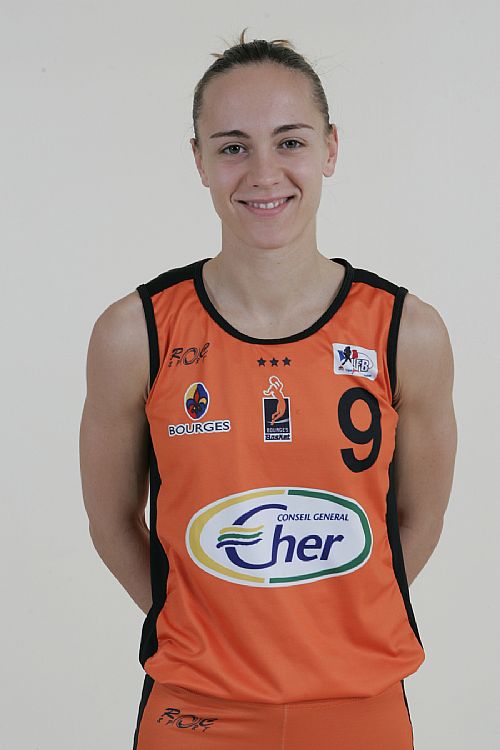 Céline Dumerc (left) is the only French player selected for the EuroLeague all star game and Sonja Petrovic has just been named FIBA Europe Young Women's Player of the year 2007.
A former Bourges Basket player Anete Jekabsone-Zogota from Latvia, who was FIBA Europe Young Player of the year in 2005, had just been announced as the Senior Player of the year by FIBA Europe.
Jérôme Baicry was the physiotherapist at Bourges since 1999 and a member of the medical staff with the French Basketball Federation since 1995. He has decided to move from the warmth of a basketball bench to the open air of a football (soccer) pitch. He has joined Valencienness a club in the first division of the national soccer league in France.
---
---
LFB news from COB Calais
With only one win in their last five matches Calais has dropped into the relegation zone. But in the meantime their youth sides are both having good runs in the National Cup competitions.
The other news from the club was the announcement that former captain Marie-Sophie Obama's baby (son) was born on the 18th January.
LFB news from Challes-les-Eaux
Dee Dee Wheeler, who was the 2005 number two draft in WNBA, has joined the clubs as medical cover for Slavka Frniakova. Challes have suffered with injuries lately and are hoping to get back to winning ways this weekend in the cup before continuing to challenge for a top half finish in the regular season.
Tiffany Jackson's season in France is also over. She has a stress fracture but should be fit for the start of the WNBA season.
LFB news from Lattes Montpellier
They have won their last nine games in the league and are in a comfortable third position. They are four games clear of the teams in fifth position and should qualify for the end of season's championship play-off.
Montpellier have been hampered by injuries all season and are slowly getting their players back to full fitness. Gunta Basko has been on fire since her return to action and is leading the scoring in the league. The following players are making their way back after injury: Christelle Jouandon, Elodie Bertal and Gaëlle Skréla. Since their comeback these players have made important contributions during the club's good form domestically. Grace Daley who sprained her ankle at the beginning of the year is also expected back soon.
The main reason for Montpellier's elimination from the EuroCup was down to injuries as Sandra Dijon, Aurélie Bonnan, Katia Manic and Basko played a lot of minutes in a dense January timetable.
LFB news from Mondeville
There is not much to add about Mondeville. The arrival of
Milca Dabovic
and departure of
Caroline Aubert
have already been covered on this site. The club are currently fourth in the table and have an important outstanding game from round 10 against Saint Amand on the 20th of February that will determine their championship play-off aspirations.
---
---
LFB news from Mourenx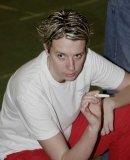 It only became official in late January that Aurélie Lopez was the new head coach of the club. She was already in charge when the Mourenx registered its second victory earlier in the month against Challes-les-Eaux.
It has already been several weeks that Mourenx were mathematically eliminated from the race for regular season champions. The task of Lopez (26), who is the youngest head coach in the Ligue Féminine de Basketball history, is to save the team from relegation.
Penda Sy who had spent most of last season injured with Tarbes is hurt again and has been replaced temporally by Enjoli Izidor.
LFB news from Reims
Lyon are currently in twelve position in NF1 and have lost the last couple of games. Lyon and Reims are no strangers to each other as they played against each other in NF1 for the last two seasons.
Reims are on a high at the moment with four consecutive victories but are not the best of travellers. They will require a win before getting back to league action with another long road trip to Mourenx.
LFB news from Saint Amand
A detailed article with comments from Fabrice Courcier and Brahim Bollane will be appearing on this site this weekend.
Mélissa Washington joined the club in the middle of January while Magalie Lopez is out injured.
LFB news from Stade Clermontois Auvergne Basket 63 (Clermont-Ferrand)
Clermont-Ferrand's victory against Calais put them back in the hunt for a top half finish which could see the club back in Europe next season. They have a good home record and are not the easiest team to manoeuvre.
Clermont have one of the smallest LFB rosters in terms of professional players but the experience is there. Emmanuel Coeuret, in his first season as head coach for a major club after years with the youth set-up of Mondeville, is making his mark in the LFB. This weekend they have a tough match against Limoges in the French Cup.
LFB news from Tarbes Gespe Bigorre Elite
François Gomis who is the third coach for Tarbes this season did not mince his words after their close defeat against Montpellier last weekend.
He was upset in the manner his team lost the match. He explained that Christmas has passed and the time for presents were over. In the first period alone five turnovers resulted in 10 points for Montpellier. Despite all the positive aspects of their game and that his players never gave up he was still disappointed about the defeat and will be looking to correct all the problems soon.
Tarbes have a tough task tonight as they have 20 points to make up against Galatasaray in the EuroCup and then they have a tricky match against Basket Landes in the French Cup.
LFB news for Villeneuve and USVO
Both clubs need to win their EuroLeague Women ties on Friday if they want to continue their adventure in this competition. They, like Bourges, have already played their first round French Cup games and will have a free weekend.
Return from LFB News to "What's New" page
Return from LFB news to LFB Basketball News
Return from LFB News to home page
Pictures are courtesy of the Ligue Féminine de BasketBall and basquetebol.org

Date: 07 February 2008
---