Tarbes are the newcomers to LFB championship play-off series
---
---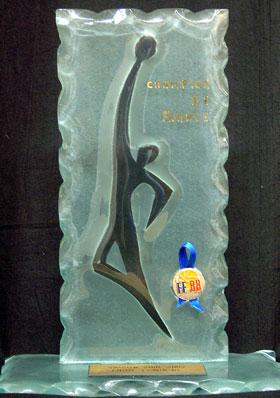 Bourges Basket
, Villeneuve d'Ascq and Lattes Montpellier who had played in the 2008 LFB championship play-off are back again in 2009.
Tarbes who won the 2008 LFB Challenge round are the newcomers in 2009.
The format of the competition has not changed and the semi-final and final will be a best of three series.
If a third game is required then home advantage will be given to the team that finished higher during the regular season.
The semi-final matches are as follows:

Villeneuve d'Ascq (3) vs. Tarbes (2)
Lattes Montpellier (4) vs. Bourges Basket (1)
---
Match time-table and TV schedule
All matches are scheduled for 20:00 (18:00 GMT)
Game 1
Friday 24 April 2009 Villeneuve d'Ascq vs.Tarbes
Saturday 25 April 2009 Lattes Montpellier vs. Bourges Basket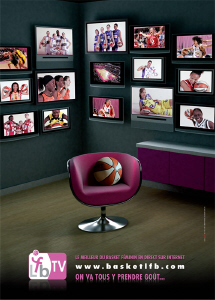 Game 2 will be streamed live on LFB-TV simultaneously on Wednesday 29 April 2009

Tarbes vs Villeneuve d'Ascq
Bourges Basket vs. Lattes Montpellier

If a deciding match is required (game 3) then the match will be played on Saturday, 2 May 2009 in the same location as game 2.
The season ends for the teams that are eliminated, there is no series for third place.
The LFB Championship play-off final will be played on the following dates:

19:30 Wednesday 6 May 2009: game one

20:00 Saturday 9 May 2009: game two - broadcast by Sport + in France (no internet streaming)

20:30 Tuesday 12 May 2009: game three (if required) - broadcast by Sport + in France (no internet streaming)
---
Look back at the 2008 play-off preview
LFB Basketball news from round 26 - Last round of regular season
Return to women playing basketball blog
Return from LFB Championship play-off basketball news to LFB news index
Picture credits:
Ligue Féminine de BasketBall

Date created: 23 April 2009

---