LFB challenge round quarter-final
follows logic
In the end the LFB challenge round did not come up with a surprise with the higher seeds all qualifying.
USO Mondeville secured their place in the semi-final with a (73-68) victory for an aggregate score (143-128).
Arras kept their season going in a winner-take-all match against Villeneuve d'Ascq (84-77) after drawing the first game (77-77).
Nantes-Rezé lost at home to Charleville-Mézières (59-65) but qualified with an aggregate score (138-129).
Basket Landes already had a 24-point lead after the first game and just paced themselves to a comfortable victory (87-61) in front of their home supporters for an aggregate victory (163-113).
The LFB challenge round pairings are:
Arras vs. Nantes-Rezé
USO Mondeville vs. Basket Landes

You can read here the stories from the first leg matches.
Arras against Villeneuve d'Ascq: game seven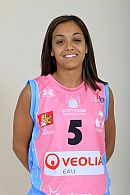 Leilani Mitchell was on fire to start the game with 10 points during the first five minutes for Arras. The home fans were making plenty of noise as their team led (13-7).
Villeneuve managed to stay in the match with their shooting behind the arc, 4-from-8, as they finished the first quarter trailing just 7 points (17-25).
Carla Thomas continued the three-point shooting festival for Villeneuve to open the scoring at the start of the second quarter.

However Arras stretched their advantage into double digits with back to back scores from Marielle Amant and Mitchell (31-20) with 12 minutes played.
Ingrid Tanqueray's (right) perfect shooting from beyond the arc and Olayinka Sanni's work inside the paint brought Villeneue to within 5 points (35-40) with 90 seconds left before the break.
Mitchell's pace and Olesia Malashenko's finishing enabled Arras to go into the locker room with a 9-point advantage (44-35).
Villeneuve were more aggressive at the start of the third quarter and reduced the deficit to 2 points (49-51) thanks to Emilie Gomis midway through the third quarter.
Mitchell seemed to be the only player enjoying the heat and she quickly restored a 7-point lead with a shot from the land of many with her 24th point of the game (58-51).
Mitchell hit her third trey of the match to push the lead back into double digits but Villeneuve had to thank Tanqueray with her fifth trey of the game (57-63) in reducing the deficit to 6 points going into the final quarter.
Marielle Amant opened the scoring in the final quarter but once again Tanqueray replied with a trey.
Villeneuve stepped up a gear and started to take risks as they fought to bring the score down. Yet they were unable to stop Mitchell.
Mitchelll went 4-of-4 from the charity stripes and then delivered the perfect pass to Malashenko who hit a trey.
Malashenko then took over the scoring with back to back scores for Arras to lead (84-72) with just over three minutes to play.
Villeneuve managed to reduce the deficit but ended up losing for the fifth time this season to Arras.
Mitchell finished the match with 31 points, 5 assists and 3 steals for the LFB award of player of the match.
Arras 84-77 Villeneuve d'Ascq
Arras: Leilani Mitchell 31 (5 assists), Laury Aulnette DNP, Krissy Badé 2, Sarah Michel 4, Johanne Gomis 4, Olesia Malashenko 17, Adja Konteh 0, Marielle Amant 9, Aija Putnina 8, Pauline Akonga N'Simbo 9
Villeneuve d'Ascq: Carine Paul 0, Ingrid Tanqueray 18 (5 assists), Marjorie Carpréaux 8 (5 assists), Elodie Gomis 14, Carla Thomas 15, Olayinka Sanni 16, Adrijana Knezevi 6
Nantes-Rezé lost at home but remain in the LFB post season
With Lindsay Taylor opening the game with a shot from beyond the arc the home fans must have thought that they were in for another spectacle in the art of three-point shooting.
Unfortunately that did not happen, instead Charleville-Mézières went to work offensively and went in front with back to back scores.
The two teams traded basket for basket for the rest of the quarter with Charleville-Mézières coming out on top (21-18).
Both sides started to play more defensively during the second quarter while using time-outs to give players a break.
Nantes-Rezé managed to get the lead back (31-30) with a couple of free throws to close the scoring in the first half.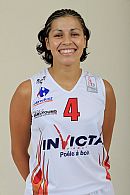 The officials allowed the teams to play during the third quarter by just calling 2 fouls. With both sides having reduced rosters due to injuries the game became rather static as key players tired.
Nantes went into the final quarter with a 3-point lead but were unable to hold onto the advantage as Amel Bouderra (in picture) pushed her players into action.
Djéné Diawara did the rest and Charleville-Mézières opened a 3-point gap with 90 seconds to play and held on for the victory (65-59).
Nantes-Rezé 59-65 Charleville-Mézières
Nantes-Rezé: Florine Basque 3, Caroline Aubert 2 (10 assists), Joyce Cousseins-Smith 11, Mélanie Plust 17 (8 rebounds), Yuliya Andreyeva 2, Mame-Marie Sy-Diop 13, Lindsay Taylor 7, Sabine Niedola 4 (8 rebounds)
Charleville-Mézières: Amel Bouderra 13, Belinda Mboma 5, Sarra Ouerghi 10, Ekaterina Dimitrova 9, Kristen Mann 14, Djéné Diawara 12 (16 rebounds), Eléonore Grossemy 3
---
Basket Landes had more or less booked their ticket for the semi-final by winning the first game by 24 points. Basket Landes gave the home supporters something to cheer about with extending their LFB winning streak to nine games.
Basket Landes 87-61 Aix-en-Provence
Basket Landes: Aminata Konate 7 (8 rebounds), Katarina Manic 4, Bineta Diouf 6, Anaïs Le Gluher 11, Julie Barennes 8, Julia Borde 10, Marion Laborde 10, Laurie Lapeyre 13, Marion Pujos 6, Jennifer Humphrey 12
Aix-en-Provence: Emmanuelle Gorjeu 5, Claire Tomaszewski 14, Zoi Dimitrakou 10, Isabelle Strunc 2, Anaïs Viale 0, Manon Cuomo 3, Viviane Adjutor 2, Hollie Grima 17 (9 rebounds)
---
Return from LFB Basketball News to Ligue Féminine de BasketBall index
Go to Women Playing Basketball In France Home Page
Return to the top of page
---
LFB Basketball news picture credits:
LFB


Date created: 23 April 2011
---