Which teams will play in the LFB post season?
When the decision was made to change the LFB Challenge Round format and allow just four teams instead of eight, nobody could have imagined the current scenario in the Ligue Féminine de Basketball.
Veuillez trouver des informations et explications pour le tableau du classement du Championnat en bas du page.
The Tarbes factor - "to be or not to be"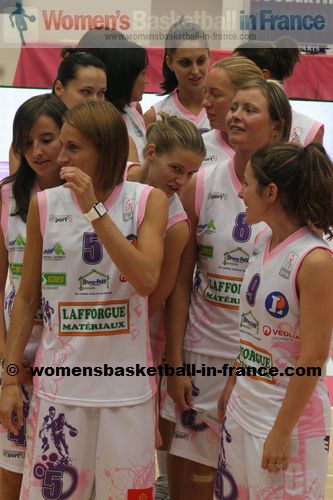 Without the 8-point deduction for Tarbes, Tarbes would have 37 points, as many as USO Mondeville. Still they would be in fifth place due to the two defeats against Mondeville.
Due to being awarded a victory over Tarbes Charleville-Mézières are in joint fifth place and still in the race for the LFB Championship spot while having eliminated Arras from any post-season play.
Villeneuve d'Ascq could also profit from being given a victory over Tarbes by making the LFB Challenge Round play-offs as they are actually in ninth place, 1 point ahead of Arras.
Due to the penalty, Tarbes find themselves in 13th place and are one defeat away from relegation instead of challenging for a possible top 4 finish.
The club has appealed for the second time and hopefully a final decision will me made before 7 April 2012.
USO Mondeville's destiny lies in their hands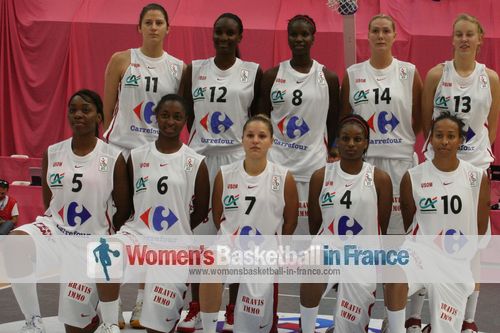 The team that finishes 4th will participate in the LFB Championship series, with the prize a place in the 2013 EuroLeague Women campaign and title of French Champions.
In case of defeat in the Championship play-off series the consolation prize is a place in the EuroCup Women competition.
USO Mondeville have had the chance to secure fourth place for several weeks. But with three consecutive defeats and with just two wins in their last seven games they have opened the door for the chasing pack of four teams to overtake them.
However if USO Mondeville can win their last two games against Arras and Basket Landes then they will hold to fourth place.
In the case of Mondeville not winning both games, then one of the four teams sharing fifth place may be able to move above them.
If Basket Landes, Charleville-Mézières, Hainaut Basket and Nantes-Rezé fail in overtaking USO Mondeville then they need to concentrate on finishing no lower than 8th.
Villeneuve d'Ascq are the only team outside the play-off zone that can still qualify. But in order to achieve that they will need to win at least one game and hope for defeats for the teams above them.
The relegation situation is simple: if Tarbes lose once then they will join Cavigal Nice in LF2. Tarbes even winning the last two games will still face relegation if Aix-en-Provence and Lyon win again.
L'espoir de Tarbes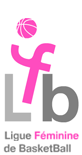 Le malheur de Tarbes avec la déduction de leur 8 points est la chance pour les clubs en 5ème place de rentrer dans le top 4, voir Basket Landes, Charleville-Mézières, Hainaut Basket et Nantes Rezé.
En même temps, Villeneuve d'Ascq, après avoir été accordé la victoire contre Tarbes, actuellement en 9ème place, pourrait contester le Challenge Round.
La pénalité pour Tarbes détruire quand même l'espoir à Arras de pouvoir rentrer dans le top 8.
Pourtant en cas d'appel favorable, Tarbes se retrouverait en cinquième place après avoir récupéré les 8 points déduits et éliminerait Charleville dans la poursuite dans le top 8.
Et ... USO Mondeville - avec ou sans prendre en considération les résultats de Tarbes - va devoir gagner ses deux derniers matchs pour s'assurer la quatrième et dernière place pour les playoffs pour Champion de France.
Donc le classement actuel avec une réponse négative pour Tarbes sera le suivant:
Les aspirants du playoffs dont les trois premiers clubs sont assurés leur qualification sont Bourges Basket, Lattes Montpellier, Challes-les-Eaux. Quatrième est Mondeville.
Les équipes du Challenge Round et également des aspirants dans le top 4 sont: Basket Landes, Hainaut Basket, Charleville-Mézières, Nantes Rezé.
L'aspirant pour une place dans le Challenge Round est Villeneuve d'Ascq.
Arras est au-dessus du tableau de la relégation mais aussi en-dehors des playoffs.
Les équipes en danger d'être reléguées sont: Aix-en-Provence, Lyon BF et Tarbes Gesperre.
Et Cavigal Nice est déjà relégué.
---
Look back at what happened in round 23
Go to Ligue Féminine de Basket 2011-2012 page
Leave Ligue Féminine de Basket - Season 2011-2012 page and return to home page
Return to the top of LFB news page
Picture credits:


womensbasketball-in-france.com



Date created: 25 March 2012

---