FIBA Europe EuroCup Women
Ronchetti Cup

The EuroCup Women is an international club competition organised by FIBA Europe.
It was first called the European Cup Liliana Ronchetti when FIBA decided to organise a tournament in the memory of Liliana Ronchetti in 1974.
In 1996 the name was shortened to become known as the Ronchetti Cup until its end in 2002.
Lilana Ronchetti was an Italian basketball player whose career spanned 25 years during the 50's, 60's and early 70's.
She ended her playing career at the age of 45 and passed away a year after she ended her career.
The clubs from Eastern Europe dominated this tournament in its infancy and just like in the EuroLeague, clubs from Italy took over after the end of the Eastern European strangle hold on the trophy.
Bourges Basket and Tarbes Gesper Bigorre were the only clubs from France to win this cup in 1995 and 1996 respectively.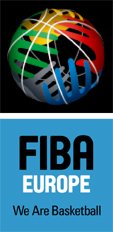 In 2002-2003 this competition was replaced by the FIBA Europe EuroCup Women and for the first three seasons the last four teams participated in a final 4.
For 2005-2006 the last match reverted back to the Ronchetti cup system with a final over two legs (home and away) with the result decided on aggregate score basis.
In 2003 Aix-en-Provence won the first edition defeating Caja Rural (80-71) from Italy in the final.
For this season, 2007-2008, fifty-three teams have registered with ten teams, which were chosen by FIBA Europe's international ranking system, having to play in an elimination round before the group's stage. Then the five winners from this round will join the other forty-three teams, split into twelve groups of four.
The top two teams from each group and the four best 3rd placed teams then qualify for the knock-out stage.
France's representatives all qualified this year based on their final positions during the 2006-2007 regular season: Montpellier, Aix-en-Provence, Challes-les-Eaux and Tarbes.


Visit our EuroCup Women competition page


Date Created: December 2007
---