The battle for EuroCup Women ranking start
---
---
With the EuroCup Women group stage reaching the mid-way stage, we can start thinking about the seeding for the knockout phase.
The ranking becomes important because the play-offs series are just a two-game affair based on the aggregate score. The higher seed has home advantage for the second leg.
USO Mondeville and Lattes Montpellier are among the eight teams that are still unbeaten in the competition.
Mondeville get past Sdent Sierre Basket
Aurélie Bonnan was cleared from quarantine and able to suit up for the match. This was important because Marion Pujos, who was on the team sheet, but still recovering from an ankle injury and did not have to play.
Sdent Sierre Basket took full advantage of Mondeville's problems and opened up a 13-point lead by the end of the first quarter (27-15).
The Swiss side stayed in front all through the second period to go ahead into the locker room (43-39).
Mondeville started to play better after the break.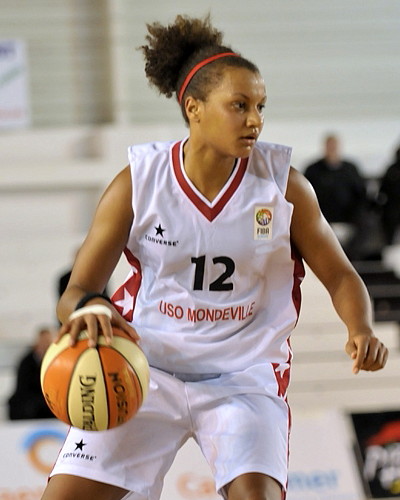 Valeriya Berezhynska (25 points, 13 rebounds) and Bonnan recovered their energy and started to dominate the rebounds.
With Yacine Séné (21 points) as point guard and Lenae Williams, hitting more regularly their shots from long distance, enabled Mondeville to finish the third quarter just 2 points down (61-63).
The final quarter turned into a disaster for Sierre as they were caught cold by the hosts.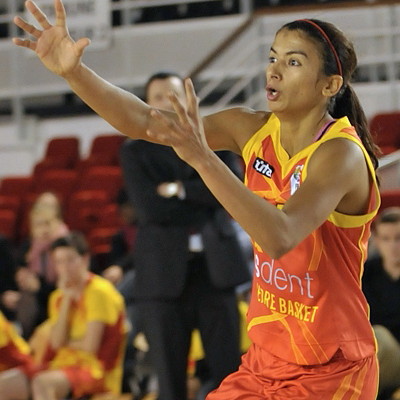 It started with Ofelia Villarreal (right) committing an intentional foul on Séné with less than two seconds played. Séné made the free-throws for the hosts to be level.
Mondeville continued to press and were leading (70-69) with 6:30 left to play when Romain Gaspoz, the coach from Sierre, picked up a technical foul after a series of conversations with the officials.
This incident appeared to have affected the Swiss team as they conceded 14 points in less than three minutes. Mondeville did not let up and went on to win (94-75) with 33 points coming during the 10 last minutes.
Williams led the scoring with 28 points.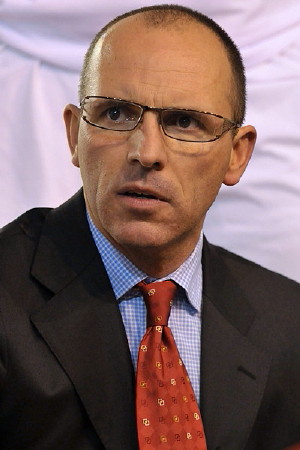 Hervé Coudray, the Mondeville coach said: "It's hard to play in these conditions, with no point guard and only six players.
My team was not in a good rhythm and we did not have the right balance due to the number of players sick and injured.
We couldn't execute defensively as usual, however the girls gave all for this team's victory."
The USO Mondeville match against Bourges Basket in the LFB for the coming weekend has been postponed.
No problem for Montpellier
Lattes Montpellier had no problems in their EuroCup Women match to beat Lemminkainen (97-56).
Montpellier were without Sandra Dijon-Gérardin and Pauline Krawczyk but had the game wrapped up by the end of the first quarter leading (28-8).
Montpellier then paced themselves to victory with Constance Jinks leading the way with 26 points, also making 5 steals and dishing out 2 assists.
---
---
The rest of the EuroCup Women news
Hajdana Radunovic
compiled a double-double of 20 points and 10 rebounds for Seat Györ in their victory (86-53) against Vagos.
Seat Györ remain second behind Mondeville in Group A.
In Group C, Ruzomberok recovered from their defeat last week against Montpellier and won against CAD Madeira (78-62).
Elsewhere in the groups with four teams Gran Canaria, CCC Polkowice, Dynamo Mosow and K. V. Imperial AEL have maintained their perfect record.
Nadezhda did not play this week but lead Group I with two wins.
In Group J, KK Hemofarm Stad started their competition with a win against Spartak Noggins (78-76). These two teams will meet again in two weeks time for their second game.
Besiktas JK, the new club of former French youth international Lucie Bouthors, surprisingly lost at home (64-87) to HATIS Yereva. Bouthors did not play in the game.
Shay Doran scored 25 points for Municipal Targoviste as they overcame Samsun Basketball for their second win.
All the results from the third round of games
USO Mondeville 94-75 Sdent Sierre Basket
Seat Györ 86-53 Vagos

Gran Canaria 95-46 ZKK Medvescak
Dexia W Namur 72-62 Olivais Coimbra

Ruzomberok 78-62 CAB Madeira
Lattes Montpellier 97-56 Lemminkainen

CCC Polkowice 86-75 Saarlouis Royals
Ibiza Sport Island 72-62 Nyon Basket

Energa Torun 71-67 Mann Filter

Besiktas JK 64-87 HATIS Yerevan
Sony Athinaikos 83-73 Chevakata

Hapoel Hatikva Tel Aviv 68-71 LMK SBC SF. Gheorghe
Dunav Econt Ruse 67-77 Dynamo Moscow

Samsun Basketball 63-72 Municipal Targoviste
K. V. Imperial AEL 62-53 Dynamo Kursk

Botas Spor 93-81 Baschet ICIM

Spartak Noginsk 76-78 KK Hemofarm Stada

Dynamo Kyiv 77-63 Zeljeznicar NLB
---
Success number 2 for Mondeville and Montpellier
Return to the EuroCup Women home page
Return from FIBA Europe EuroCup Women round-up to women playing basketball blog
Return to women playing basketball in France home page
picture credits:

Romain Chaib

Date created: 27 November 2009

---
---