EuroCup Women finalists are ready for the contest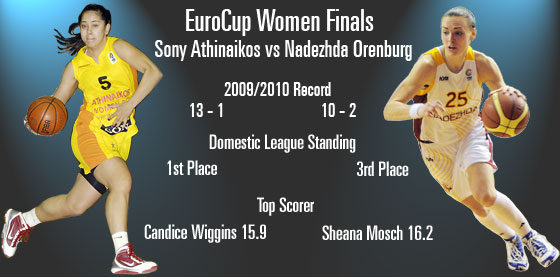 Sony Athinaikos are the first team from Greece to participate in the final of the EuroCup Women final.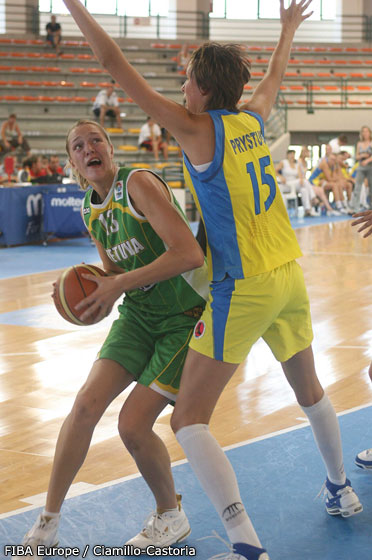 On their current roster they have four players that represented Greece at EuroBasket Women 2009 from their group of six internationals: Dimitra Kalentzou, Olga Chatzinikolaouliti, Iouliti Limoura, Afroditi Kosma, Polymnia Saregkou and Nikole Soulis.
They also have Lithuanian international and 2008 FIBA Europe Young Player of the year Gintare Petronyte (right).
However the leader of the team in terms of scoring in this competition is the American Candice Wiggins. She also plays in the WNBA and graduated from Stanford University.
An injury to her American team-mate Latoya Davis opened the door for two-time Olympic gold medal winner Ruth Riley to join Athinaikos at the beginning of February.
Sony Athinaikos' only defeat in this competition was to Besiktas JK during the second round of group games in an away-match. They also have experience playing against Russian opponents by defeating Dynamo Kursk in the semi-final.
Athinaikos have dominated the domestic league this season and are aiming to win all the titles, a domestic grand slam.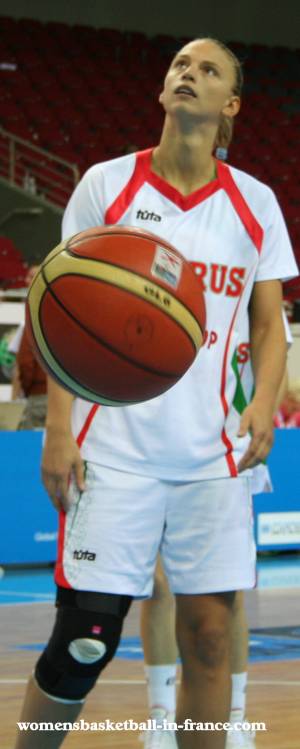 Last season (2008-2009) Nadezhda Orenburg qualified for the FIBA EuroLeague Women competition and won just two games. However the two victories were against Halcon Avenida and Bourges Basket.
Nadezhda's roster is made up of well known players from Belarus, Anastasiya Veremeenko, Tatyana Troina (right) and Katsiaryna Snytsina.
In addition they have former Russian international Elena Baranova as well as Russian players Oxana Zakalyuzhnaya, Olga Ovcharenko and Tatiana Burik.
Like most clubs in this competition, they also have acquired the service of a couple of Americans, Sheana Mosch and Monique Currie, both of them played Basketball at Duke University.
Mosch and Currie joined the club during the season and have contributed to the club's success in this competition and domestically.
Mosch who played in France for two seasons is the leading scorer for the club.
Nadezhda finished third in the Russian league and have qualified for the semi-final of the domestic play-offs where they will face UMMC Ekaterinburg.
They are no favourites for the EuroCup Women final this year. Both clubs have proven match winners so the expectation is that the game is likely to go to the wire.
---
Sony Athinaikos and Nadezhda Orenburg qualify for final
Go to Women Playing Basketball In France Home Page
GO Back to the top of the page
---
Picture credits:

FIBA Europe
womensbasketball-in-france.com

Date created: 31 March 2010
---