EuroCup Women group stage has come to an end
---
---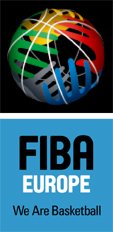 The EuroCup Women preliminary round has come to an end. The last round of matches went well for clubs from the Ligue Féminine de basketball.
USO Mondeville moved into second place in their group after beating ZKK Buducnost (86-68).
However they have been seeded 19th for the rest of the competition and will face Dynamo Kursk in the next round.
As Mondeville are the lower seed the first leg of the two game series will be played in France.
Challes-les-Eaux also won their last group game by beating CSS-LMK SF.(77-63)
Unfortunately this victory came at a price as Ivona Bogoje was hurt just before the end of the game as Salimata Diattta unintentionally knocked her to the ground.
Challes finished second in their group with 10 points and have been seeded 17th and will face seed 16 Ravenna Esperides in their next game.
Tarbes maintained their perfect record in this competition with a (65-55) victory against Pallacanestro Ribera.
Tarbes are one of six teams that finished the group phase undefeated and as a result are seeded 4th for the rest of the competition.
They will play seed 29 from Romania Baschet ICIM Arad in the next round.
The five other teams with perfect records and listed in seed order are Dynamo Moscow (1), Galatasaray (2), Szeviép (3), Ibiza-PDV (5) and Elitzur Ramla (6).
The full draw for the next round can be found at the bottom of the page
Here are all the results from the last round of games:

MBK 75-69 Municipal Targoviste
Dynamo Moscow 85-58 KSSSE AZS-PWSZ Gorzow

Challes-Les-Eaux 77-63 CSS-LMK SF.Gheorghe
Dynamo Kursk 77-50 Bnot Hasharon

Rivasecopolis 85-71 Dunav Econt Rousse
Elitzur Ramla 76-54 ZKK Crvena Zvezda

Seat Foton Györ 71-84 Université BC Neuchâtel
Szeviép 98-82 Solna Vikings

Panionios G.S.S. 86-70 Ragusa
CB Feve San Jose 90-67 Athinaikos BC

Gospic 82-76 K.V. Imperial AEL
Cras Basket Taranto 81-79 Gran Canaria

USO Mondeville 86-68 ZKK Buducnost
Galatasaray 97-45 AKO Aris Holargou

Kara Trutnov 81-90 Baschet ICIM
Ibiza-PDV 67-61 Arvi Marijampole

Lavezzini Basket 86-50 KK Zeljeznicar
Ravenna Esperides 67-56 SK Cesis

Tarbes 66-55 Pallacanestro Ribera
Extrugasa 65-66 Olivais Coimbra

Chevakata 97-50 A.D.V.
ZKK Hemofarm Vrsac 94-51 Lemminkainen

Botas Spor 88-76 BC Star-TLÜ
Dexia W Namur 93-65 Spartak M. R. Noginsk

---
---
The EuroCup Women sixteenth-finals:
Dynamo Moscow vs Solna Vikings
Galatasaray Istanbul vs Municipal Targoviste
Szeviép Szeged vs Panionios G.S.S. Athens
Tarbes vs Baschet ICIM Arad
Ibiza-PDV vs Extrugasa-Cortegada
Elitzur Achva Ramla vs Olivais Coimbra
Chevakata vs Université BC Neuchâtel
Dexia W Namur vs Kara Trutnov
ZKK Hemofarm Vrsac vs Spartak M.R. Noginsk
Lavezzini Basket Parma vs Gospic Croatia Osiguranje
Athinaikos vs SK Cesis
CB Feve San Jose vs Botas Spor
Cras Basket Taranto vs CSS-LMK SF.Gheorghe
Dynamo Kursk vs USO Mondeville
Rivasecopolis vs K.V. Imperial AEL
Ravenna Esperides Kalithea vs Challes-les-Eaux

---
EuroCup Basketball round five news
Return from EuroCup Women round four summary to Women playing basketball blog
Return to EuroCup Women Index page

Date created: 28 November 2008

---