First teams qualify for next phase of EuroCup Women
---
---
For the French clubs playing in the EuroCup Women,
Tarbes
have booked their ticket for the next stage of the competition after beating Portuguese club side Olivais Coimbra (88-78) in overtime.
Tarbes, playing at home, lost their way a little during the third quarter and went into the final quarter trailing (57-59).
It took them five minutes of the last period to draw level (65-65).
Isabelle Yacoubou-Dehoui put her side in front. Tarbes maintained the lead until the very last second of regulation time.
They made the mistake of leaving Sonia Ventura free. She punished them with her fifth three-pointer of the evening to take the game into overtime (78-78).
Tarbes did not allow their opponents any chances during overtime and went on to win the match. Yacoubou led the scoring with 26 points and 10 rebounds while Tanisha Wright poured in 21 points and dished out 8 assists.
Mondeville's injury list is growing by the minute. But this did not stop them from beating their Greek hosts Ako Aris Holargou (59-53).
Mondeville took charge of the game with a 17-0 run during the second period. Afterwards they did enough to keep their hosts at bay for the rest of the match to record their second victory in the competition.
Challes-les-Eaux lost at home (66-72) to Israeli side Bnot Hasharon.
Challes' problems started in the first quarter as they allowed their hosts to go into the lead (22-14).
Challes ran after the score for the rest of the match. After 32 minutes they trailed by a single point (56-57). This was as close as they got.
Charde Houston with her 31 points, which included 11-of-12 from the free-throw line and her 10 rebounds, was the main reason that Challes-les-Eaux could not get into the game.
Silva Bedu and Carly Wilson scored 18 and 16 points respectively for the home side. With this defeat Challes have to wait another week to confirm their qualification for the next phase.
---
Eight clubs qualify for next stage of EuroCup Women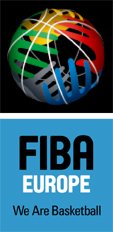 From Group A
Dynamo Moscow
made a perfect 4-from-4 with a win (58-50) at Municipal Targoviste in Romania.
Belinda Snell scored 11 points and made 6 steals while Marina Kuzina and Anete Jekabsone-Zogota scored 13 and 11 points each.
MKB recorded their first victory (91-81) against KSSSE AZS-PWSZ Gorzow.
In Group C Elitzur Ramla also booked their ticket for the next stage after beating Dunav Econt Rousse (80-70).
The player of the match was Nkolika Anosike with 27 points and 11 rebounds for the winners.
Group D leaders Szeviép had a road win against Université BC Neuchâtel (74-52) while the group E leaders Athinaikos BC won the all Greak EuroCup Women match against Panionios G.S.S (73-56).
Galatasaray made light work of ZKK Buducnost to win (85-57). Belarus International Marina Kress was on form with 22 points and 14 rebounds.
Elsewhere the leaders from groups H, K and L, Ibiza – PDV, Chevakata and Dexia W Namur all won to maintain their 100% record.
There are two more rounds of games before the preliminary round comes to an end. The first two teams in each group and the best eight teams from those finishing in third place will qualify for the next round. 5
MBK 91-81 KSSSE AZS-PWSZ Gorzow
Municipal Targoviste 50-58 Dynamo

CSS-LMK SF. Gheorghe 70-64 Dynamo Kursk
Challes-Les-Eaux Basket 66-72 Bnot Hasharon

Elitzur Ramla 80-70 Dunav Econt Rousse
ZKK Crvena Zvezda 51-80 Rivasecopolis

Université BC Neuchâtel 52-74 Szeviép
Seat Foton Györ 74-62 Solna Vikings

Athinaikos BC 73-56 Panionios G.S.S.
CB Feve San Jose 71-66 Ragusa

Gran Canaria 66-63 Gospic
Cras Basket Taranto 77-60 K.V. Imperial AEL

Galatasaray 85-57 ZKK Buducnost
AKO Aris Holargou 53-59 USO Mondeville

Arvi Marijampole 52-60 Kara Trutnov
Ibiza - PDV 95-68 Baschet ICIM

SK Cesis 64-72 Lavezzini Basket
Ravenna Esperides 94-51 KK Zeljeznicar

Tarbes GB 88-78 Olivais Coimbra
Pallacanestro Ribera 66-80 Extrugasa

Chevakata 93-39 Lemminkainen
A.D.V. 64-70 ZKK Hemofarm Vrsac

Spartak M.R. Noginsk 92-84 Botas Spo
rDexia W Namur 84-40 BC Star - TLÜ

---
EuroCup Basketball round three news
Return from EuroCup Women round four summary to Women playing basketball blog
Return to EuroCup Women Index page
picture credits:
Ligue Féminine de BasketBall

FIBA Europe
Date created: 14 November 2008

---