France EuroBasket Women 2009 final training roster contains 24 players
---
---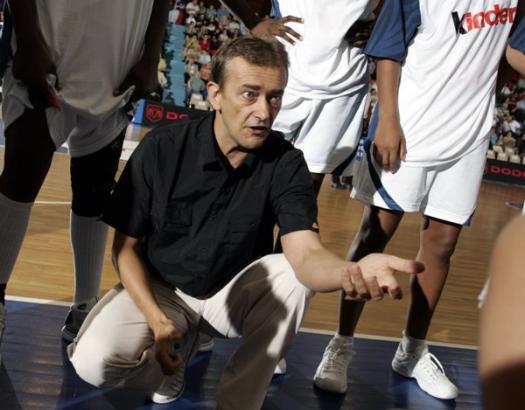 Pierre Vincent officially released the names of the 24 players for the Eurobasket Women 2009 training roster for France.
This is the largest number of players he has called for a training camp since he became the head coach of the national team in 2008.
Sandra Dijon-Gérardin is the only player missing from the players that played in the EuroBasket Women 2009 qualifiers during August and September 2008.
She asked the French Federation not to be selected as she would like to retire from international competition.
The surprise addition to the squad is that of Cathy Melain who is retiring from professional basketball and last played for the national team in 2006.
A welcome addition but also a surprise is that of Caroline Aubert who had to withdraw from the qualification series because of her pregnancy. She had her baby in January.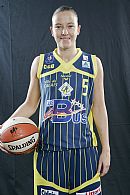 In addition Elodie Bertal, Aurélie Bonnan, Elodin Godin, Pauline Jannault, Fatimatou Sacko, Paoline Salagnac and Gaëlle Skrela who were not included in the January 2009 training camp are back.
The newcomer to the list is Anne-Sophie Pagnier (right) who is the fifth player from the 1987 generation in the roster.The players will report to camp on Monday, 18 May 2009 for a training camp in Lyon. This camp includes a 3-match series against Greece.
The national team will then continue their preparation in Evry, which is near Paris and take part in a 4-nation competition with the Czech Republic, Hungary and current world champions Australia.
The time, date and venue of the all the matches are as follows:
20:00, 22 May, in Bourg-en-Bresse against Greece
20:00, 23 May, in Saint Etienne against Greece
17:30, 24 May, in Lyon against Greece

4-Nation at Evry
18:00, 29 May: Czech Republic vs. Australia
20:30, 29 May: France vs. Hungary

18:00, 30 May: Australia vs. Hungary
20:30, 30 May: France vs. Czech Republic

13:00, 31 May: Czech Republic vs. Hungary
17:00, 31 May: France vs. Australia
---
The 24-player roster is as follows:
Caroline Aubert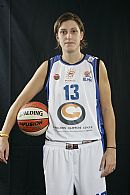 Clémence Beikes
Elodie Bertal
Aurélie Bonnan (right)
Jennifer Digbeu

Céline Dumerc
Emilie Duvivier
Elodie Godin
Emilie Gomis
Sandrine Gruda

Emmanuelle Hermouet
Pauline Jannault
Pauline Krawczyk
Anaël Lardy
Florence Lepron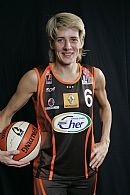 Cathy Melain (right)
Nwal-Endènè Miyem
Emméline Ndongue
Anne-Sophie Pagnier
Fatimatou Sacko

Paoline Salagnac
Yacine Séné
Gaëlle Skrela
Isabelle Yacoubou-Dehoui

Head Coach: Pierre Vincent
Assistants: François Brisson, Patrick Chicanne and Thierry Moullec
Fitness and Conditioning Coordinator: Frédéric Aubert
---
Player find January training camp tough
Return from EuroBasket Women 2009 preparation to "What's New" page
pictures credit :
Bellenger FFBB
Ligue Féminine de BasketBall
Date: 01 May 2009
---