News from France's EuroBasket Women 2009 training camp in Monaco
---
---
The first training camp in preparation for EuroBasket Women 2009 for France has not gone smoothly.
Three players have been injured: Sandra Dijon-Gérardin, the veteran in the squad, will be out for at least four weeks as she required surgery after hurting her finger. Dijon-Géradin is currently playing in Latvia with SK Cesis.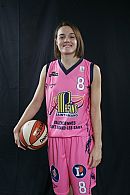 The second player to be injured was Challes-les-Eaux playmaker Emilie Duvivier who suffered a shoulder injury, which will require to take a minimum of two weeks break.
Clémence Beikes (left) who plays for Union Hainaut joined the injury list after spraining her left ankle.
Isabelle Yacoubou-Dehoui did not make the camp and was replaced by Nantes-Réze's 19 year old centre Doriane Tahane.
The French women 2009 training roster is made of 19 players with Céline Dumerc as captain.
Only three players in the current squad are playing basketball outside France: Sandrine Gruda is in her second season in Russia with Ekaterinburg.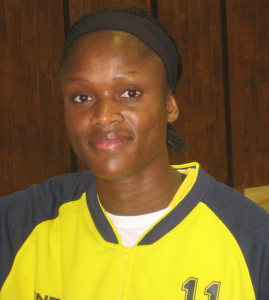 Emilie Gomis (right) who had a brief spell in the WNBA two seasons ago is playing for Fenerbahce in the Turkish league.
Dijon-Gérardin who has played in Korea and Spain is the other player abroad.
Céline Dumerc who is the captain of the French team explained why the EuroBasket Women 2009 preparation is essential and the importance of the January camp.
She said with the final starting early June, that the players might only have two or three weeks together for the first match, so it is necessary to put things in place well in advance, so this camp is an important milestone.
Six teams from EuroBasket will qualify for the World Championship in 2010.
France finished in eighth place in 2007 edition and missed out on a chance for qualifying for the Olympics.
The camp will end on Monday, 12 January 2009, but Emmanuelle Hermouet and Allison Vernery already left the camp to play for their clubs in NF1 during last weekend.
---
Return from EuroBasket women 2009 qualifiers preparation to "What's New" page
pictures credit :
womensbasketball-in-france.com
Ligue Féminine de BasketBall

Date: 12 January 2009
---