Basketball news: What's next
for the players from the CFBB?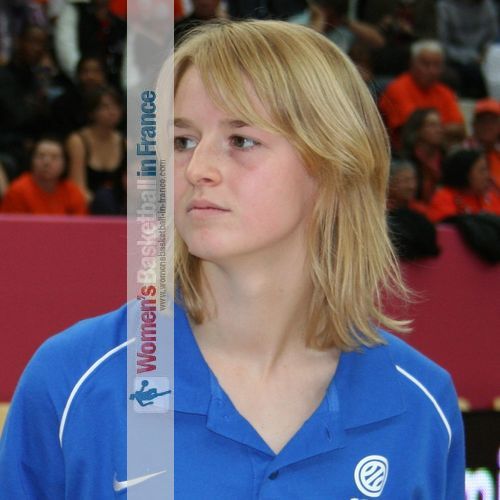 A CFBB basketball news communique was issued this week with the information that
Claire Stievenard
(left) will join Nantes-Rezé while Christelle Diallo is on her way to Bourges Basket.
This weekend the class of 93 played their last game for the CFBB (INSEP basketball academy) and were eight seconds away from winning for the 4th time this season.
Fabienne Constant was able to save Cavigal Nice, with a tap-in with two seconds to play.
The CFBB came into the final quarter trailing by 11 points (43-54) and were able to draw level with excellent three-point shooting and good work in the paint by Alice Nayo.
The teams were level for almost three minutes from (58-58) to (63-63).
With 45 seconds left to play Stievenard, with her 17th point of the game, put the CFBB back in front. The last 36 seconds did not go well for the CFBB and for the 27th time this season they came off second best despite a buzzer beater long range effort by Laure Mercier.
The CFBB have not released any information about the decision of of Jodie Cornelie to continue her career in the USA.
Nayo was also thinking about going to the USA and visited some schools in April.
In the coming days the next steps in the basketball careers of Nayo, Sabrine Bouzenna, Sara Chevaugeon and Mercier will be released.
The class of 94 will continue the tradition of the CFBB playing in the second division of women's basketball in France.
---
Return to Ligue Basketball news page
Return to women playing basketball in France Home page
GO Back to the top of the page
---
Picture credits:
womensbasketball-in-france.com

Date created: 08 May 2011
---