Elodie Godin playing basketball for the Italian champions
---
---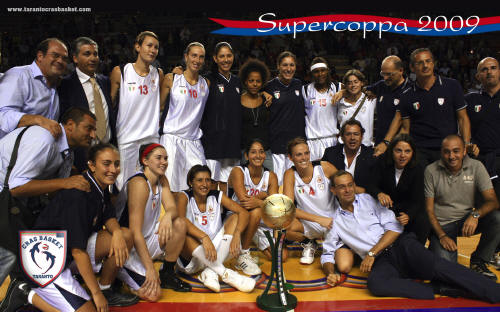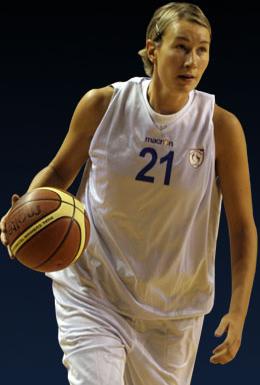 Elodie Godin is in her second season playing basketball for Taranto Cras Basket.
Godin, who won all domestic honours in France and was a member of the French 2009 roster finished her first season with the club with some silverware as Cras Basket won the Italian championship.
They also finished as runners-up in the FIBA Europe EuroCup Women. They have already won the Italian Super Cup this season with a 2-point victory against Club Atletico Faenza Pallacanestro, the new team of Géraldine Robert.
Audrey Sauret-Gillespie who played for Cras Basket last season has moved to Italian rivals Beretta-Famila Schio.
Kathy Wambe, a Belgium international, had spent seven years in France and has joined Godin this season.
Wambe who was drafted into the WNBA in 2002, and in the same year moved to France when she joined Villeneuve d'Ascq.
She stayed with Villeneuve until 2008. She had signed with USVO for the 2008-2009 season.As a result of the merger in the summer of 2008 between USVO and Saint Amand, Wambe ended up playing for Union Hainaut Basket
---
Return to French basketball players abroad index page
Return from playing basketball abroad news to "What's New" page
Picture Credit:

TarantoCrasBasket.com

Date created: 03 November 2009
---
---