French basketball players abroad
Elodie Godin and Audrey Sauret-Gillespie
---
---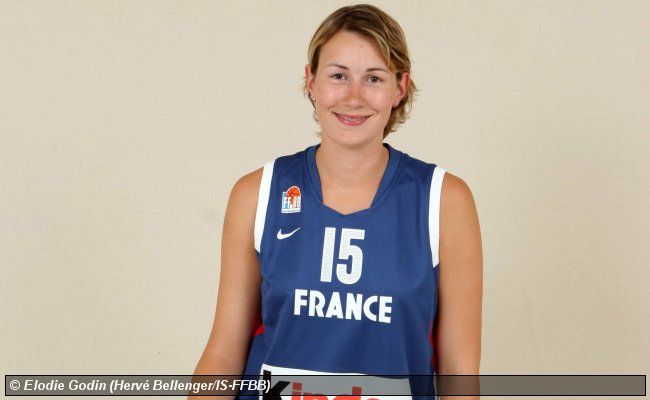 Elodie Godin joined the group of French basketball players abroad during the 2007-2008 season when she joined Sandra Le Dréan at ZVVK USK Praha (Prague).
It was her first adventure outside France after three seasons with Bourges Basket and one with USVO in the LFB.
During her time in France she won all the domestic titles. She was also a member of the European team during the 2007 FIBA Europe all star game.In her second adventure abroad she has joined Audrey Sauret-Gillespie who is in her second season at Cras Basket Taranto in Italy.
Godin is replacing Rebekkah Brunson who was unfortunately injured during the WNBA season. Brunson, who has had an operation on her right knee, is expected to make a full recovery and be ready to play in six months' time.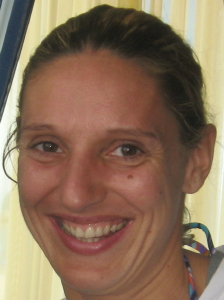 Audrey Sauret-Gillespie
(right) is in her fourth season abroad: She had spent two seasons with UMMC Ekaterinburg in Russia between 2005-2007.
She has joined Cras Basket last season and also announced her retirement from the French national team in March 2008.
Sauret-Gillespie had also played in the WNBA with the Washington Mystics in 2001 and 2002.
Cras Basket finished the season empty-handed despite dominating the Italian regular season. They were eliminated from the Italian Cup and Fiba EuroCup Women before the final. They also lost in the Italian championship final play-off series to Familia Schio.
---
Return to Women playing basketball blog
Return to French basketball players abroad index page
picture credits:
Elodie Godin - Hervé Bellenger /IS-FFBB
Audrey Sauret-Gillespie - womensbasketball-in-france.com
Date created: 11 October 2008

---