Audrey Sauret-Gillespie stops after 202 games
---
---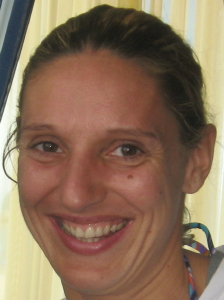 On the 12 March 2008 Audrey Sauret-Gillespie released a statement on her personal website about her retirement from international basketball.
After a discussion with Pierre Vincent, the head coach of the women national team, she had decided that the right moment had come to withdraw from the international scene.
Sauret-Gillespie had earned her first senior international jersey at the age of 18. With her last and 202nd appearance for France during the 7th place match of the Eurobasket 2007 Women in Chieti, Italy against Belgium she has now ended her career with "Les Bleus".

In total she had been playing in six Eurobasket championships with one gold in 2001 and one silver medal in 1999. She took part in the
Sydney Olympics Games in 2000 and in two World championships. Whereby in the 2006 World Championship Sauret-Gillespie was the captain of the French team finishing fifth.
Currently she is playing in Italy with the regular season leaders Cras Basket Taranto along side the German international Linda Fröhlich, and American stars Yolanda Griffith and Rebekkah Brunson
Return from Audrey Sauret-Gillespie to "What's New" page
Return from Audrey Sauret-Gillespie to basketball Events
Date: 14 March 2008
---