The fighting Irish come for youth international basketball matches in France
---
---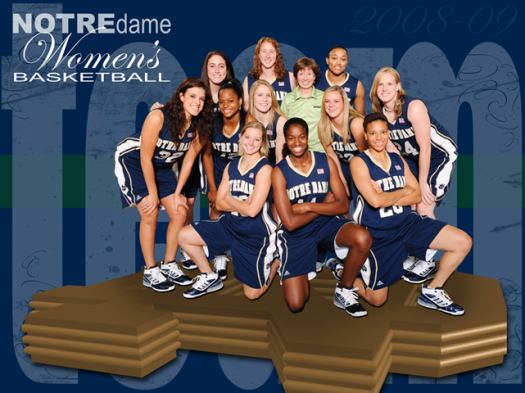 The French Basketball Federation have gone to the NCAA for more Youth International basketball exhibition.
Maryland and North Caroline have visited France to play the CFBB in previous years. This year it is the turn of Notre Dame, the fighting Irish from the BIG EAST Conference.
They will play two exhibition matches in Paris against the CFBB and France U18. Both matches will be played at INSEP in Paris on the 10th and 11th May. The two games are scheduled for 17:30 local time.
Notre Dame's 14th consecutive season in the NCAA final tournament (The big dance), came to and end on Sunday, 22 March 2009, when they fell at the first hurdle on their own court to Minnesota' (71-79).
Junior Ashley Barlow led the scoring for Notra Dame with 20 points in the game. Their legendary coach Muttet McGraw will have a short rest before getting ready for their European tour.
Notre Dame will end their visit in France on 12 May 2009 with a visit to Nice.
---
CFBB and France U18 lose to Canada NEDA
Return to the Youth International Basketball Index page
Picture credits:

The official Athlectic website of the University of Notre Dame
Date created: 24 March 2009

---