2009 four-nation U16 youth international basketball in Poinçonnet, France
---
---
The "
Tournoi International du Poinçonnet
" has become a permanent feature on the youth international basketball calendar for U16 spring preparation tournament.
Spain won the tournament in 2008 and had plans on defending the title again.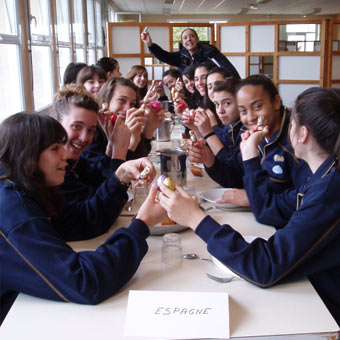 They came with the following players:
Itziar Llobet, Yurena Díaz, Elena de Alfredo, Laura Scantamburlo, Inma Zanoguera, Ane Cámara, María Gonzalez, Beatriz Sandra Martínez, Carla Rodríguez Bollullo, Andrea Vilaró, Silvia Marcelo, Marles Balart, and Arane Uriarte.
They started with a victory against Russia (63-42) that was built on a strong second-half performance.
They followed this up with a good victory against Turkey (68-54).
---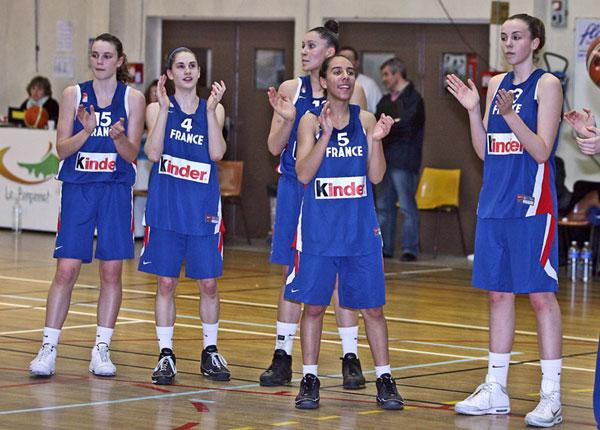 In the meantime France also started with two wins.
They beat Turkey (67-63) in an excellent game of U16 basketball.
France led (37-30) at the interval but were unable to increase their advantage and allowed their guests back into game before holding out to secure their first victory.
The Russian exposed the French weakness in playing against zone during the early part of the match but were unable to take advantage and trailed (29-32) at the interval.
France played to their strength during the second half of the match by alternating inside and outside to win (62-53).
France had 14 players for this tournament. So two players were not playing in each game.
The final match between France and Spain turned into a classic as the two coaches tried to take the upper hand.
Spain edged the first period (15-12). But France managed to go into the interval level (27-27).
Spain were not happy with the officiating during the third period but still managed to go into the final on level terms (39-39).
The last quarter belonged to France as the young Spanish players started to turn the ball over and commit unnecessary fouls.
The French players were cool from the free-throw line with MVP Margaux Galliou leading the way for France to win (51-44).
All four teams are likely to make some changes to their rosters before the U16 European Championship Women Division A later in the summer but already keys players from each team made their mark.
The total points scored from the French players:
Claire Stievenard 21 (2 games)
Margaux Galliou 31
Alice Nayo 23
Romane Bernies 14
Sabrine Bouzenna 15
Christelle Diallo 18
Jodie Cornelie 9 (2 games)
Lou Mataly 10 (2 games)
Esther Niamke 14
Laure Mercier 9
Lola De Angelis 4
Clarisse Berranger 0 (2 games)
Romane Dessacs, 0 (2 games)
Caroline Plust 13 (2 games)
---
France U16 prepare for Poinçonnet
Return to the Youth International Basketball Index page
Youth International Basketball picture credits:

FES - Spanish Basketball Federation
Olivier Sarre
Date created: 14 April 2009

---