COB Calais' method for supporting
women playing basketball in the LFB
---
---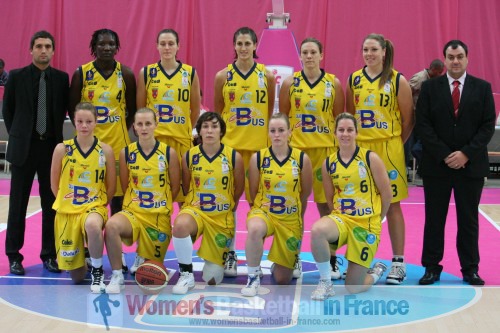 The president of COB Calais, Philippe Scy, knows the difficulty for supporting women playing basketball professionally in France. Last season the club were penalised by the French Basketball Federation and were not allowed to play their foreign players until they had satisfied all the requirements of playing in the LFB.
This season only the coach Cyril Sicsic and Aurélie Cibert remain from the professional side of the club.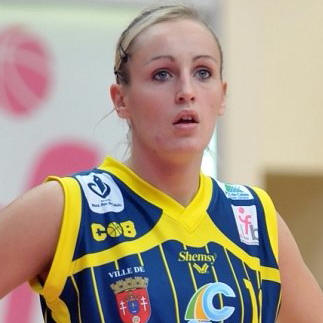 Youth international Mélanie Devaux (left) who played for the first team last season has officially become part of the professional roster for the coming season.
It is unlikely that Nadia Gomez-Colhado from Brazil will play for the club this season after getting injured with her national team during the preparation for the FIBA World Championship for Women.
The LFB roster is as follows: N'Deye N'Diaye, Micaela Cocks (medical replacement), Sylvie Gruszczynski, Mélanie Devaux, Brigitte Ardossi, Aurélie Cibert, Mélanie Arnaud, Manon Sinico, Pelagia Papamichail.
Stela Boneva and Marine Foiret who have also joined the club will play for Calais Espoir and train with the first team.
Go back to the top of page
---
Go to Women Playing Basketball In France Home Page
---
Basketball picture credits:

Romain Chaib

Date created: 15 October 2010
---