Nantes-Rezé are playing basketball
in the LFB in 2010-2011
---
---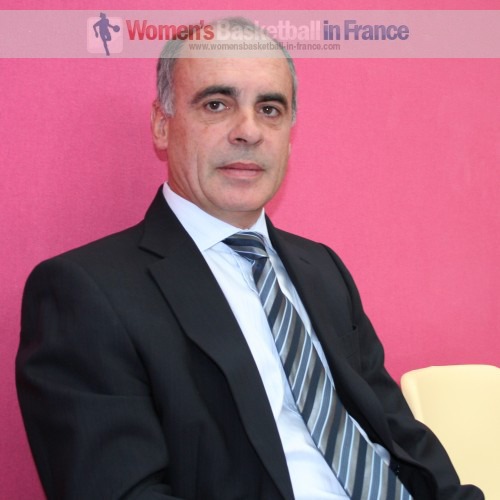 Laurent Buffard
once told us playing basketball is the easy part, while setting objectives is more difficult.
In his first season at the club, his objective had been simple: win more games than the previous season.
That objective had been achieved early. The rest of the season was a bonus and the team just missed out of qualifying for the LFB championship play-offs.
It will be interesting to hear if he has any objectives for the coming season. He has made a number of changes to the roster for 2010-2011 by bringing in five players between the age of 18 and 22.
However his big signing is Caroline Aubert. When Buffard had been coach of UMMC Ekaterinburg, he signed Aubert for six months. She rewarded him with a buzzer beater three-pointer in beating Bourges Basket for the bronze medal.
The injury to Doriane Tahane while preparing with the French team for the FIBA World Championship should have rocked his plans because she is out for the season. However due to the new rule for medical cover when injured on national duty, Nantes-Rezé have been able to bring in a fifth foreigner, Bernadette N'Goyisa for the whole season.
It will be a busy season for the club with their participation in the EuroCup Women.
The team roster is as follows: Florine Basque, Caroline Aubert, Joyce Cousseins Smith, Mélanie Plust, Allison Hightowe, Yuliya Andreyeva, Mame-Marie Sy-Diop, Jenna Smith, Sabine Niedola, Bernadette N'Goyisa.
Go back to the top of page
---
Go to Women Playing Basketball In France Home Page
---
Basketball picture credits:

womensbasketball-in-france.com

Date created: 16 October 2010
---