Challes-les-Eaux' women playing basketball
in the LFB in 2010-2011
---
---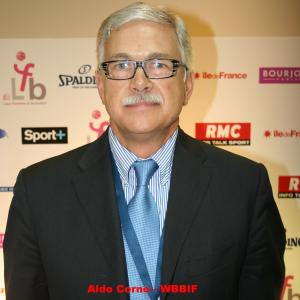 Aldo Corno
's style of playing basketball did not suit most of the players from last season. So he decided to build a new team for the 2010=2011 season.
Martina Luptakova-Gyurci missed the later part of last season with injury and maternity leave and will not be playing this season.
For Silvia Bedu-Janostinova basketball is over. She has not been able to recover from injuries and has retired from professional basketball.
Magali Lacroix is the only player left from last season.
German international Romy Bär and Israeli international Jennifer Fleischer lead an all-star list of new players.
K. B. Sharp and Ivanka Matic are the only players that have left the club and have signed for clubs in the LFB for this season.
The 2010-2010 LFB roster is as follows: Romy Bär, Bianca Thomas, Alexia Plagnard, Sabrina Palie, Mistie Williams-Bass, Magali Lacroix, Elodie Tadeuszak, Clarisse Costaz, Manon Morel, Lalya Sidide, Jennifer Fleischer.
Go back to the top of page
---
Go to Women Playing Basketball In France Home Page
---
Basketball picture credits:

womensbasketball-in-france.com

Date created: 16 October 2010
---