NF1 basketball is back with a bang
---
---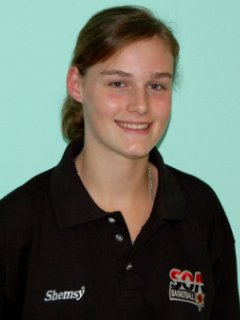 Pleyber-Christ
have never started the NF1 basketball season with a victory.
They will have to wait another year as they allowed Armentières to make up a final quarter 14-point deficit to take the game into overtime before loosing (75-81).
Virginie Bremont (left) was the match winner as she scored 32 points and most importantly took the game to overtime with her coolness from the free-throw line.

What must have been upsetting for Franck Simon, the coach of Pleyber-Christ, is that Bremont was trained for three years by a certain Julie Le Bris who started her training career at Pleyber-Christ.
This was not the start that Pleyber-Christ wanted but the season is long.
When you talk about players from the Alsace in France, they tend to speak about their ability to shoot from beyond the arc. Well, Aminata Konate (right) has only been in this region for four weeks after spending the last three years with USVO and before that with Paris Basket 18 but has already caught that bug.
She led the scoring for S.I Graffenstaden with 24 points including 4-of-4 three-pointers as the SIG overcame Limoges (64-51). Konate also has the honour of adding another line to the history of the club as the first player to score by opening the game with a three-pointer.
The first match of the NF1 season was a good start for the team from Graffenstaden who will be without Caroline Nestor for at least six months who will have her operation this week.
Dunkerque got their season started with a victory against Voiron (75-63). It was not an easy match for the home side that led (36-30) at the interval and managed to impose their own rhythm for the rest of the game despite the efforts of Stéphanie Pognon (17 points) from Voiron. Marlène Duquesne led the Dunkerque offensive with 16 points and Emilie Venier contributed 13 points.
Toulouse did not have it all their way at Nice and had to dig deep to overturn their opponents. Nice, playing at home, went into the final quarter leading (55-50) which they stretched to (62-50) with eight minutes left to play. Toulouse then went on the chase and with 49 seconds remaining went in front to win (75-69). Nadia Peruch scored 22 points for Toulouse while Mélissa Micaletto on her début with her new club scored 14 points and dished out 5 assists in a losing cause.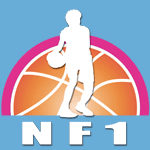 In the remaining games from the first round of NF1 basketball, Charleville-Mézières needed overtime to beat Ifs (79-78) while Strasbourg ABC won on the road against Rennes (72-61). Home court advantage helped Colomiers beat Laveyron (82-73).
The CFBB have had a week to forget as five players went down with injuries. All the same Adja Konteh and Diandra Tchatchouang scored 21 and 20 points respectively as they lost to La Roche-sur-Yon at home (54-81).
All the results:
S.I Graffenstaden 64-51 Limoges
Charleville 79-78 Ifs
Colomiers 82-73 Laveyron
Pleyber-Christ 75-81 Armentières
Dunkerque 75-63 Voiron
Nice 69-75 Toulouse
CFBB 54-81 La Roche
Rennes 61-72 Strasbourg ABC

---
Return from NF1 Basketball Nationale Féminine 1 to index page
Return from NF1 Basketball news to women playing basketball blog page
picture credits:

Virginie Bremont - SO Armentières
Aminata Konate - FFBB press office

Date: 14 September 2008

---