NF1 basketball is officially over for Tours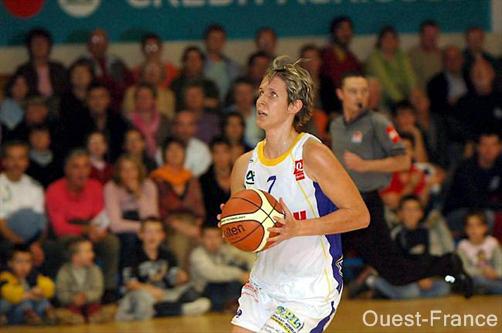 The NF1 basketball adventure is already over for Tours. They would have needed to win all their remaining games to have a chance of escaping relegation.
Pleyber-Christ who are having their best season ever in NF1 ended Tours' season with a comfortable victory (107-71). This game was rescheduled from 15 December 2009 (round 15).
Pleyber-Christ playing at home trailed (30-31) after 13 minutes. But they took control of the game with a 7-0 run to go into the interval ahead (53-41).
The second half was one-way traffic. Céline Boubala-Yemi (above in picture) won the honour of buying the after-game drinks when she fired a trey in the 39th minutes for Pleyber-Christ to pass the 100-point mark.
Naignouma Coulibaly led the Pleyber-Christ attack with 29 points and 14 rebounds while Boubala contributed 20 points.
Clarisse M'Paka was the top scorer for Tours with 29 points, which included 100% shooting from the free-throw line (11-of-11).
Pleyber-Christ move up to 10th place with their 12th victory of the season.
US Laveyron lost at home (56-67) to Lyon BF. This defeat leaves them deep in the relegation zone although they still have one game in hand over their closest rivals.
Lyon won the NF2 championship last season and for the first time this season occupy a position in the top 4.
They did not have everything their way in this match with the hosts ahead (11-10) with just over eight minutes played.
A late flourish of points enabled Lyon to regain the lead by the end of the first quarter (18-13).
Julie Legoupil made sure that Lyon kept their advantage going into the interval (36-27).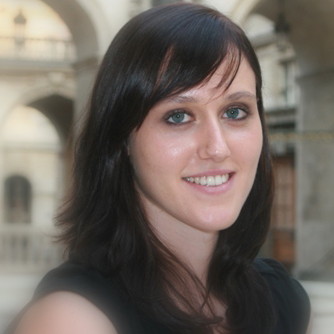 Lyon had trouble with their long-distance shooting. They were unable to pull away from their guests despite having more of the ball to end the game as a contest.
However Laveyron were unable to reduce the deficit significantly at any time to worry their guests.
For Lyon Legoupil led the way with 16 points and was supported by Mélanie Arnaud (right) with 15. Géraldine Bertal and Candyce Sellars scored 12 points each.
Khadidiatou Gassama led the scoring for Laveyron with 15 points while Pulchérie Ayi and Aurélie Carmona scored 12 points each.
This game brings an end to NF1 round 16.
---
Round 24: Tours' NF1 basketball negative series is over
Return from NF1 Amateur Basketball news to the Nationale Féminine 1 index page
Return from NF1 Basketball news to women playing basketball blog page
Go to Women Playing Basketball In France Home Page
---
Basketball news picture credits:
Quest-France
Lyon BF

Date created: 4 April 2010
---