NF1 Basketball news from round 19
---
---
There were many surprises in week 19 of the NF1 basketball season with top teams dropping points to teams in the lower half of the table.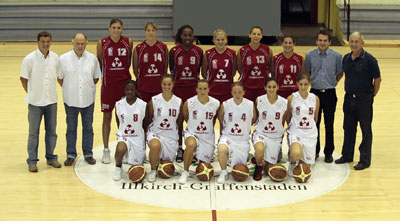 The big winner of the round was Illkirch-Graffenstaden (SIG) as they overcame Armentières (73-62) in a dramatic match.
It is well known that the SIG has problems when playing clubs from the north of France. They lost to Armentières by 23 points earlier in the season.
The match was a roller coaster ride for both teams. The SIG led by 7 points by the end of the first period, while Armentières had the better of the second period to lead (38-37) at the interval.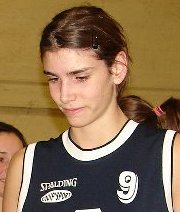 The third quarter was played at a slower place as both sides traded basket for basket to share the honours (20-20) going into the final period.
It could be argued that Armentières' journey to Strasbourg finally hit them in the final quarter or the rebounding efforts of Allison Vernerey (16 rebounds and 15 points) compared to Armentières' total 18 rebounds for the whole game.
With this victory the SIG joins three teams including Armentières in joint second place with a 14-5 record.
Nice's good form continues as they beat NF1 leaders Limoges (75-64). Nice did all the damage in the final period as they battered their guests (18-3). Once again Johanne Gomis led the scoring with 17 points.
Charleville-Mézières had a more comfortable evening in beating Voiron (74-59). Roche Vendeé were beaten in overtime by Pleyber-Christ (80-85).
Roche Vendée and Charleville-Mézières are the two other teams in joint second place.
| | Club | Points |
| --- | --- | --- |
What else happened in NF1 Basketball
Colomiers dropped into last position after they lost at home to Toulouse (51-62).
Rennes consolidated their position in the middle of the table with a (87-78) victory against US Laveyron.
Ifs recorded their second consecutive victory in a closely fought game against the CFBB (62-57).
All the results from round nineteen for the Nationale Féminine 1 are listed below:
CFBB 57-62 Ifs
Illkirch-Graffenstaden 73-62 Armentières
Charleville-Mézières 74-59 Voiron
Colomiers 51-62 Toulouse
Pleyber Christ 85-80 Roche Vendée
Dunkerque 77-68 Strasbourg ABC
Nice 75-64 Limoges
Rennes 87-78 Laveyron
---
Look back at the NF1 Basketball news from round 18
Return from NF1 Amateur Basketball Nationale Féminine 1 to index page
Return from NF1 Basketball news to women playing basketball blog page
picture credits:

SIG Amateur
FC Mulhouse
Date: 08 February 2009

---