Philippe Sauret returning to NF1 basketball
---
---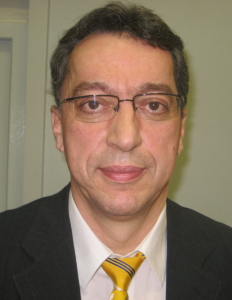 NF1 basketball news: Philippe Sauret returning to the coaching bench at Reims
Fabrice Lefrançois' reign as head coach of Reims Basket Féminin lasted just five months. In that time the club played 15 games in NF1 and came away with 5 victories.
With the club lying in 13th place, the President Bernard Lavergne decided to have a meeting with his management committee after the Christmas break.
The outcome of the meeting was the removal of Lefrançois as head coach.
For the third time in his career Philippe Sauret (left) returns to the club months after stepping down as head coach.

When Reims were playing in the LFB during the 2002-2003 season, Frédérique Pollet was released as head coach before the end of the season.
In January 2005 when Reims were playing in NF1, Yannick Robert was released from his contract with the club in relegation problems after five months in charge.
So history repeats itself once again in 2010 with the return of Sauret after five months away from the helm.
Lefrançois replaced Olivier Audegond in the summer of 2008 as assistant coach. Lefrançois came from Avenir Sportif D'Orly BasketBall, the team that Audegond is coaching today.
Sauret took over the reigns of the club on Thursday (7 January 2010) and will be without Fatou Dieng, who came down with the flu, in his first match this weekend.
Return from NF1 Amateur Basketball news to the Nationale Féminine 1 index page
Return from NF1 Basketball news to women playing basketball blog page
Basketball news picture credits:

womensbasketball-in-france.com

09 January 2010

---