New FIBA rules for Basketball
Les nouvelles règles FIBA du basketball
---
---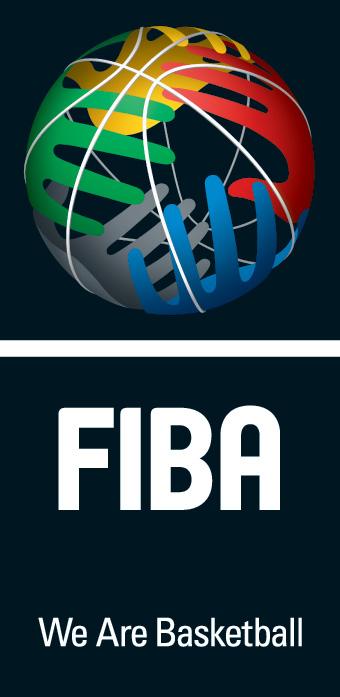 On the 26 April 2008 a communiqué with the new FIBA rules was released by FIBA Central Board.
The rule changes will become part of the official basketball rule from October 2008.
There are also changes to the court marking and basket rules for 2010 which will come into effect from October 2010.
We will reproduce on this page the new basketball rules as issued by FIBA from their official press release (PR25/2008) in English.
Included you will also find the French version as released by the Fédération Francaise de Basketball (FFBB press office).
English version of the new FIBA rules
Version Française des novellas règles FIBA

---
---
English version of the new FIBA rules
The provision that t-shirts may be worn by players under their game uniforms is not valid anymore.
It is legal when a player falls and slides on the floor while holding the ball.
The ball goes to the team's front-court when, during the dribble from back-court to front-court, both feet of the dribbler and the ball are in contact with the front-court.
It will not be a violation anymore if a player, who jumps from his front-court, establishes a new team control while still airborne and then lands in his team's back-court.
If a player reaches through the basket from below and touches the ball, it is an interference (and not a simple violation) with all the relevant rule consequences.
If a defensive player causes contact with an opponent from behind or laterally in an attempt to stop a fast break and there is no opponent between the offensive player and the opponents' basket, then the contact shall be judged to be unsportsmanlike.
A technical foul can be called on a player for excessive swinging of elbows (without contact).
Version Française des novellas règles FIBA
Il sera strictement interdit pour les joueurs de porter un tee-shirt sous leur maillot.
Un joueur ne se verra pas siffler un marcher s'il tombe et glisse sur le sol, balle en main.
Il n'y aura pas de retour en zone dans le cas où le joueur saute de sa zone d'attaque à deux pieds, récupère le ballon en l'air pour retomber dans sa zone de défense lors d'un nouveau contrôle de balle.
Il sera qualifiée d'anti-sportive une faute commise par derrière ou sur le côté par le dernier défenseur lors d'une contre-attaque.
Une faute technique sera sifflée envers un joueur qui agite ses coudes de manière trop ostensible, même sans contact physique.
Si lors d'une passe, un joueur défenseur passe sa main à travers le panier et touche le ballon, alors le panier est accordé.
---
Return from new FIBA rules 2008 to women playing basketball blog page
Picture credit:FIBA
Date created: 22 September 2008
Last Updated: 9 December 2009
---