LFB news: Bourges Basket claimed regular season title while Mourenx have been relegated
---
---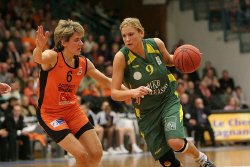 The LFB news headline for this round is that Bourges Basket are the LFB regular season champions. In the match screened live on LFB-TV, Bourges Basket beat USVO (67-58).
The 98th match between these two giants of French women's basketball will not go down in the annuals as a great match. Belinda Snell and Cathy Melain (in picture) combined for 6-of-8 from behind the three-point line in a match that never ignited.

If Nicole Ohlde had been removed from the USVO line-up then USVO would have had no rebound presence as they were beaten (40:29) in the exercise.
The start of the game was exciting with Bourges wasting no time in getting into this match and Belinda Snell scoring a three-pointer from the very first shot of the match. Kathy Bade from USVO was active early on and scored 5 points (2+3) to put the home side in the lead.
Belinda Snell hit her second trey of the evening and sparked Bourges into a mini-run to open up a 10-point gap (21-11). USVO managed to cut the deficit as Pierre Vincent, the Bourges coach, continued to turn his bench with perimeter shooting.
Sonja Kireta muscled her way into the box to score the last points of the first period to also gain a foul and free-throw (24-27).
USVO struggled inside to crack their opponents' defence all through the second period but managed to come within 3 points off a trey by Camille Aubert (26-29).
Bourges then took over and by the interval were leading (42-30). Ohlde and Emméline Ndongue continued their individual battle at the start of the third quarter. Ndongue was scoring mainly from the free-throw line while Ohlde scored from open play for USVO (36-48).
Bourges changed their approach and with back to back three-pointes by Snell and Melain (54-36) they confirmed their superiority. USVO finished the third period with first Emilie Gomis getting to the foul-line and making 1 from 2. Bourges' last action with Nora Bujdoso was ended with her being called for an off-the-ball foul. With seven seconds left Gomis brought the ball up, passed it out to Zara who was standing at the 45° mark behind the three-point line. She made the shot as the buzzer sounded to reduce the advantage of Bourges (58-44).
The game fizzled out in the final period as USVO were not really in a position to trouble Bourges. Once Ohlde picked up her personal fourth foul, USVO's chances of catching their guests disappeared. This allowed Vincent the chance to rotate his players more as they held on to win (67-58) and to become regular season champions.
Snell with 4-of-5 from the three-point territory led the Bourges scoring with 16 points while the player of the match Ohlde scored 16 points and took 11 rebounds in a losing cause.
---
Mosch and Thomas from Arras back in the LFB news headline
Sheana Mosch was sent to the free-throw line on 21 occasions in this match against Mondeville. She hit the target 20 times. She also managed 15 points from the field as she led all scoring with 35 points.
Carla Thomas (left) was a less frequent visitor to the free-throw line but still finished with 8-of-8. She compiled 22 points which included 2-of-3 from the land of many.
Lenae Williams from Mondeville did not play whose stress fracture is not as serious as first diagnosed. Mondeville started the game and after treys by Milica Dabovic and Pauline Jannault appeared to be in control (12-6).
Arras and Mosch took hold of the game at the end of the first period to finish with a 9-0 run to lead by (20-14). Arras were not to relinquish the advantage for the rest of the game and went into the interval with (45-36). Mosch had scored 19 points with 11 points coming from the free-throw line.
Paoline Salagnac and Meredith Alexis from Mondeville worked well offensively and stopped Arras from extending their advantage during the third period (65-55).
Natasa Ivancevic opened the scoring with a three-pointer in the last quarter to get Arras on their way to victory. By the time the game was in money-time Arras had the game in hand (84-68). The final points for Arras came from the free-throw line as they went on to win (90-74).
Ivancevic was the only other player from Arras in double figures with 13 points. Anais Déas dished out 7 assists.
For Mondeville Salagnac and Alexis scored 18 points apiece.
---
---
LFB News: Kathy Wambe on fire as Villeneuve downed Calais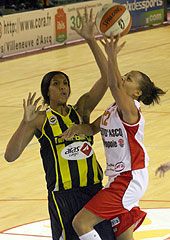 Kathy Wambe (in picture) from Villeneuve and Lina Brazdeïkyte were having their own personal battle to see who could score the most points. By the end of the first period Villeneuve were leading (27-17). Wambe had scored 12 points and Brazdeïkyte was on 10 points.
Villeneuve stamped their authority on the game against Calais with an 11-0 run (44-27) going into the interval with an 18-point lead (49-31). Wambe was on 20 points on 8-of-9 from the field and 4-of-4 from the charity stripes.
Calais were not able to reduce their deficit during the third period despite the efforts of Aurélie Cibert and Mariame Dia.
Shala Crawford, Géraldine Robert and Fatimatou Sacko took over the scoring for Villeneuve in the final quarter as they held off Calais to win (81-61).
Kathy Wambe finished with 27 points and managed to hand out 2 assists. For Villeneuve the LFB March madness has been a success as they were the only side along with Bourges Basket to win all their games. They now occupy 4th position.
As for Calais March has been disastrous. With four games left in the regular season, they now need to start winning before meeting Arras on April 9 to set up a potential relegation decider.
---
Moeggenberg and Savasta shone for Tarbes
How times have changed. Two seasons ago 8000 people watched a match between these two teams in Pau and even last season more than 5000 attended.
This year none of the two clubs were interested in arranging this match in Pau, so Mourenx came to Tarbes an no LFB news headlines on match attendance figures.
Although Tarbes have not been playing well in recent weeks they were never in trouble in this match after their opening start (10-4). By half time they were leading (45-34). Liz Moeggenberg has been enjoying the new style of play practised by Tarbes at the moment and was in good form during the first half of the match offensively and defensively.
Ana Lelas and Kaayla Chones for Mourenx were well guarded all through the game and were never able to impose themselves in this game. Justine Agbatan and Isis Arrondo on the other hand were able to find holes in the Tarbes defence.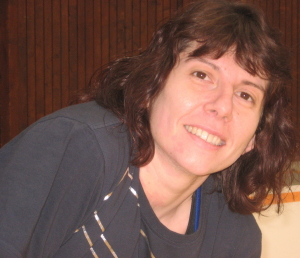 Tarbes went into the final period leading (57-46). Within eight minutes they had put the game out of the reach of their guests (72-54). Laura Savasta (left) was to close the scoring with a trey to complete her evening work with 21 points, 15 points coming from the land of many. Moggenberg finished with 16 points and 3 steels. Isabelle Yacoubou dominated the boards with 12 rebounds as Tarbes won (77-56)
---
Montpellier blew away Aix-en-Provence in the second half of the match
A second quarter collapse by Aix allowed Montpellier to win (74-47) and book their ticket for the Ligue Féminine de BasketBall championship play-off at the end of the season.
Montpellier were never in trouble in this game and took command early in the first period (9-2) to maintain their advantage (20-13). By half time Montpellier had maintained the lead (34-26).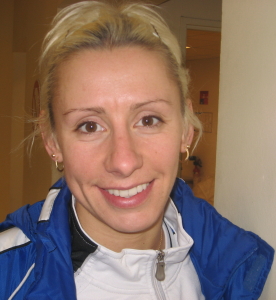 After the interval Aix-en-Provence went to sleep for Montpellier to take advantage (50-33). They paced themselves to an easy victory (72-47).
For Montpellier Gunta Basko (left) finished with a double-double 12 points and 14 rebounds. Grace Daley dished out 7 assists while Elodie Bertal and Gaëlle Skréla scored 13 points each.
Anastasia Kostaki led the scoring for Aix with 14 points.
---
LFB news from the Sunday games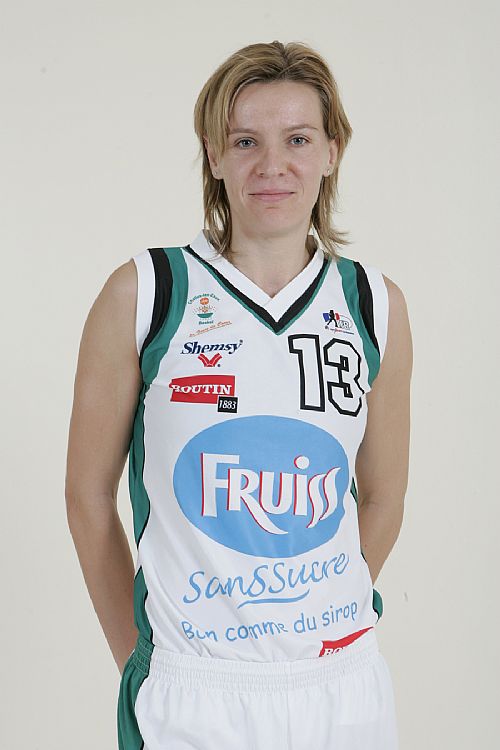 Clermont-Ferrand had a bad afternoon at home as they were beaten by Challes-les-Eaux (61-81).
Chandi Johnson , Marlous Nieuwven and Martina Luptakova (left) combined for 41 points in the first half of the match.
Challes-les-Eaux went in the interval leading (50-34) with 27 points coming from the land of many as they hit 9-of-14.
Challes-les-Eaux's impressive field goal percentage compensated for the high number of turnovers, 25 in total. Challes were never in trouble and had a maximum lead of 29 points during the final quarter (74-45)

However Clermont-Ferrand never gave up and managed to reduce the deficit slightly by the end of the match.
Luptakova from Challes was the player of the match and top scored with 25 points.
In the last game of the weekend Saint Amand were taken to the wire by Reims and hung on to win (62-60.)
LFB News: Round 22 Results
Bourges Basket 67-58 USVO
Arras 90-74 Mondeville
Calais 61-81 Villeneuve d'Ascq
Tarbes 77-56 Mourenx
Lattes Montpellier 72 -47 Aix-en-Provence
Clermont-Ferrand 61-81 Challes-les-Eaux
Saint Amand 62-60 Reims

---
Return from LFB News to "What's New" page
Return from LFB News to Basketball LFB News
LFB news pictures for Cathy Melain and Carla Thomas are courtesy of Basquetebol.org. LFB news picture for Kathy Wambe is courtesy of FIBA Europe.
Picture of Martina Luptakova courtesy of the Ligue Féminine de BasketBall

Date: 30 March 2008
---