LFB news from round 21 of the Ligue Féminine de BasketBall regular season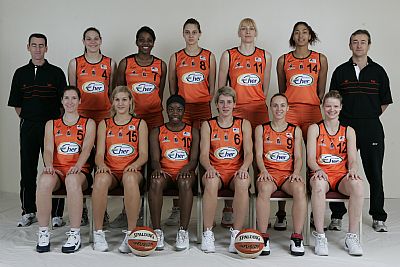 Arras made LFB news sensation in January,2007 when they beat Bourges Basket. Arras have always given Bourges a hard time since joining the LFB. In the first period of the game they were leading (20-17) and it appeared that an upset was on the cards.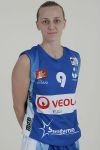 Bourges went to work in cutting out the supply lines for Sylvie Gruszczynski (left) and Sheana Mosch during the second period. They kept their guests scoreless as they scored 24 unanswered points to go into the break with a commanding advantage (41-20).
Arras were no better off in the third period although they scored a few points. Carine Paul's basket with just 2 ½ left in the game (75-40) meant that all the players for Bourges Basket got onto the score sheet. Bourges went on to win (77-44).
For Bourges Sonja Petrovic and Céline Dumerc both scored 14 points while the latter also dished out 5 assists. For Arras Sheana Mosch scored 16 points while Carla Thomas finished with 15 rebounds.
Bourges are going to play USVO this weekend. The game will be live on LFB-TV. A victory for Bourges will give them the regular season title.
Challes-les-Eaux surprised USVO
Jessica Davenport and Tiffany Jackson may have gone. But the duo of
Chandi Johnson
and
Marlous Nieuwven
combined for 42 points as their side held on to beat USVO (64-61).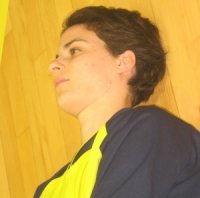 In a tight first half the teams were level at the interval (34-34). Reka Czerny (in picture)from USVO scored 13 points of her 18 points in the first half of the match. Nieuwven had 11 points.
A 13-0 run by Challes in the third quarter gave them the advantage. Czerny ended the USVO draught. Afterwards Laurie Koehn brought USVO back into contention with back to back treys (47-42).

Johnson came up with a boosting score for Challes as they weathered the storm and went into the final period leading (49-44).
In the final quarter USVO came storming back. Initially it was Emilie Gomis who got the momentum going before Koehn hit her third trey of the night to give USVO the lead.(52-51).The dynamic duo from Challes put their team back in front with both sides continuing to trade basket right up to the last seconds. Challes were leading (62-61) with 15 seconds left. They were offered the chance to make things difficult for USVO as Nieuwwen was sent to the foul-line. She hit the pair and Challes managed to play out the remaining seconds to win (64-61).
LFB news from the other games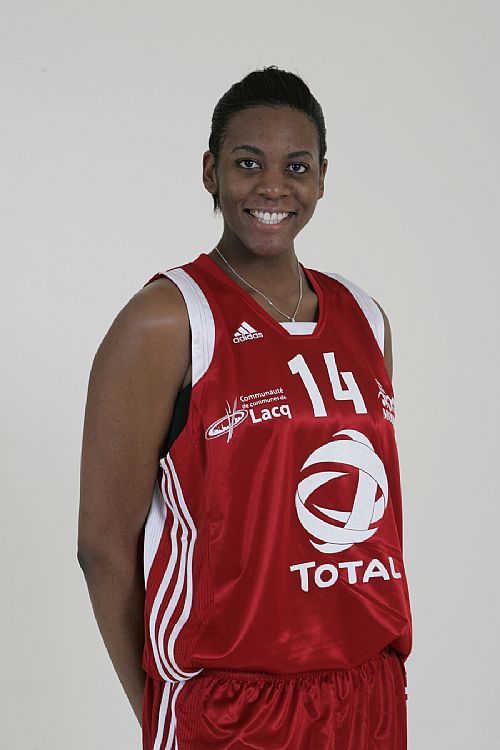 With Arras going down at Bourges,
Mourenx
are still in with a chance of avoiding the drop as they beat
Calais
(81-67). Once again the team sheet information from Mourenx is not correct as Marine Reynard did not play for Calais but
Allyson Hardy
.
Ana Lelas was scoring 23 points and Kaayla Chones (left) with 18 points from Mourenx as they never allowed the guests to settle. But the crisp passing of their team mates Justine Agbatan and Vrginie Kevorkian with 11 assists between them was also a major factor in this victory.

Aix-en-Provence lost at home to Tarbes (57-61) and should kick themselves for letting this game go. Tarbes had the advantage in the first half of the game and led (38-25) at the interval. Aix reduced the deficit slowly in the second half of the match and finally drew level (55-55) with about three minutes to play.
Isabelle Yacoubou came up with the game winning shot that put Tarbes in front for good with 19 seconds left in the game. Aix failed in their final execution and K. B. Sharp was left with no alternative to foul Laura Savasta. Savasta hit both free-throws as Tarbes won by 4 points.
Villeneuve, undefeated in March, held off Reims (75-65) with Shala Crawford leading all scoring with 20 points.
Saint Amand have practically lost a whole team with injuries recently and have many new faces in the team. They came from behind to record an important road victory against Clermont-Ferrand (71-66). In the live game which can be viewed on demand from Thursday evening (CET) Montpellier beat Mondeville (79-74).
---
LFB Round 21 Results and Box scores
Bourges Basket 77-45 Asptt Arras
Mondeville 74-79 Lattes Montpellier
Aix-en-Provence 57-61 Tarbes
Challes-les-Eaux 64-61 USVO
Villeneuve 75-65 Reims
Mourenx 81-67 Cob Calais
Clermont-Ferrand 66-71 Saint Amand
---
Return from LFB News to "What's New" page
Return from LFB News to Basketball LFB News

Date: 27 March 2008
---