LFB news round-up at the mid-way point
---
---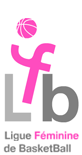 Mourenx' victory against Challes-les-Eaux (84-78) after nine consecutive defeats is the LFB news headline of the weekend. In a tough match requiring overtime Mourenx buried 9-of-19 three-pointers with Ana Lelas leading the scoring with a game high of 22 points.
Despite Challes' domination on the boards with Tiffany Jackson's double-double of 17 points, 14 rebounds and Jessica Davenport's points and rebounds they could not turn the game round into their favour. Challes are now 6-7.
Bourges Basket remain undefeated but were challenged by Pays d'Aix 13 (52-50).
In the North derby between Saint Amand and Arras both teams fought tooth and nail with Saint Amand's clutch distance shooting making the difference in the third quarter to hold on to victory (73-58).
Reims' Mia Fisher, Zuzanna Klimesova and Anne-Marie Parau make Tarbes suffer and win (76-63).
USVO are not in a habit of losing three games in a row and confirm that by just taking down the hosts, Villeneuve d'Ascq, known as ESB Lille métropole (78-70). For Valentines Francesca Zara gave a display in passing with 10 assists and Nicole Ohlde (in picture)top scored with 20 points.
Montpellier recovered from their reversal in EuroCup Women but had to wait until the final period to put away Calais (69-55). In a physical game dominated by the big women in the paint it took the Montpellier pairing of Sandra Dijon and Elodie Bertal to negate the efforts of Lauren Neaves from Calais.
Gunta Basko ended any hope for Calais with 8 straight points leaving their guests needing to score 28 points in less than three minutes.
Last week Mondeville had the pleasure of beating USVO with their former coach Hervé Coudray. This week they fell at home to Clermont, coached by the former head of their basketball academy Emmanuel Coeuret.
Claudia Das Neves was a lady on a mission as she hit 28 points for Clermont to win (86-83) after trailing by 12 points by the end of the first period.
Ligue Féminine de BasketBall round 13 results:

Mondeville 83-86 Stade Clermontois (Clermont-Ferrand)
Saint-Amand-les-Eaux 73-58 Arras
Aix-en-Provence 50-52 Bourges
Mourenx 82-78 Challes-les-Eaux
Villeneuve d'Ascq 70-78 Valenciennes (USVO)
Reims 76-63 Tarbes
Lattes Montpellier 69-55 Calais

Other LFB news
| | | | |
| --- | --- | --- | --- |
| | | | |
| Sheana Mosch | Gunta Basko | Tiffany Stansbury | Kathy Wambe |
Sheana Mosch from Arras is leading the scoring statistics with 19.6 points per game while Gunta Basko is the most consistent player with 20.3 Points per game although she has only played eight LFB matches so far. Otherwise Martina Luptakova would be leading this category with 18.5 points. Top rebounder is Tiffany Stansbury from Saint Amand with 10.1 per game. Kathy Wambe is leading the assists with 8.7 per game.
Bourges basket are two games clear of USVO (one game short) and three games clear of Montpellier. At the bottom end of the table there are eight teams separated by three games. The relegation battle still goes on as nothing is decided yet.
Return from LFB News to "What's New" page
Return from LFB News to Basketball LFB News
Pictures are courtesy of the Ligue Féminine de BasketBall and Fiba Europe

Date: 14 January 2008