2011 LFB championship play-off preview video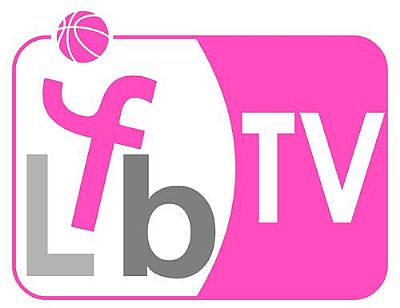 The LFB championship play-off series for the title of the French Champions will be contested by: Bourges Basket, Challes-les-Eaux, Tarbes and Lattes-Montpellier.
The Ligue Féminine de BasketBall and LFB-TV have put together a video presentation with players and coaches from the four clubs participating.
The following players participated:
Bourges Basket: Nwal-Endéné Miyem, Emméline Ndongue, Anaël Lardy, Paoline Salagnac and Jennifer Digbeu
Challes-les-Eaux: Magali Lacroix, Alexia Plagnard, Jennifer Fleischer, Clarisse Costaz, Sabrina Palie, Mistie Bass, Romy Bär and Bianca Thomas
Tarbes: Florence Lepron, Pauline Lo, Darline Nsoki, Naura El Gargati, Jelena Dubljevi, Isis Arrondo, Roneeka Hodges, Ana Cata-Chitiga and Brooke Smith
Lattes-Montpellier: René Comes (President), Valéry Demory (coach), Ana Lelas, Sandra Dijon-Gérardin, Gaëlle Skrela and Fatimatou Sacko.
The participants spoke either in English or French and basically all answered the same questions, but not necessarily in the same order.
1. They identified themselves by squad number and position.
2. When or how they came into basketball.
3. Something about the position they play.
4. Their favourite moves or anything important about the position they played.
5. Players they look up to or idols they have.
6. An important event in their careers.

The video starts automatically and the picture can be enlarged. You may want to lower the sound as it opens with music. Furthermore you can also select the video of your choice.
---
Return from LFB championship play-off news to Ligue Féminine de BasketBall index
Go to Women Playing Basketball In France Home Page
Return to the top of page
---
Basketball news picture credits:
Bellenger/IS/FFBB

Date created: 19 April 2011
---