---
---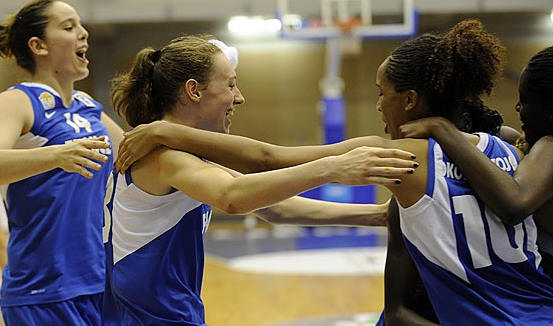 In the Fiba Europe U20 European Championship Women Division A, France took on Lithuania and won (69-61). France were led by Laura Datchy with 22 points and Maud Medenou with 13 points.
Lithuania went into the final quarter leading (48-46) and held onto their advantage for one minute. Then France went in front from the free-throw line with Medenou and never looked back.
---
---
All the results of the quarter-finals
Russia 92-72 Serbia
Lithuania 61-69 France
Spain 75-74 Ukraine
Latvia 64-57 Turkey

Russia's Anastasiya Shilova and Anastasia Logunova scored 41 of their team's 92 points.
The last chance for the Ukraine to qualify was destroyed as their last shot by Olesia Malashenko bounced out of the basket for Spain to take their ticket to the semi-finals. Leonor Rodriguez had 20 points for Spain while Olga Maznichenko poured in 24 points for the losing side.
Anete Klintsone top scored for Latvia with 17 points while giving a chance to her side to win the game with a crucial three-pointer in the last minute.
---
looking back at who qualified for the quarter-finals
looking back at the news from day 4
looking back at the news from day 3
Return from international youth basketball news to FIBA international youth competition index
Go to Women Playing Basketball In France Home Page
---
picture credits:
FIBA Europe
Date created: 23 July 2010
---