No EuroLeague Women in 2009-2010 for CSKA Moscow
---
---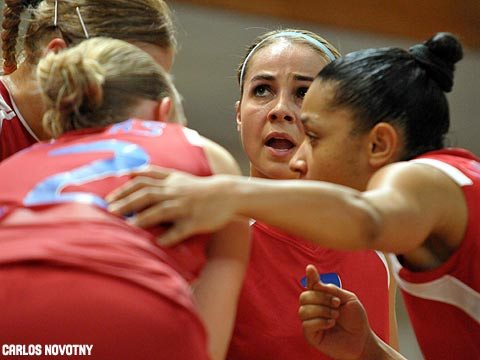 The EuroLeague Women participation is determined by the national federation and not by FIBA Europe.
The role of FIBA Europe is to maintain a ranking system and determine how many places they give to a Federation per season in inter-continental club competitions.
France and Russia had four places last season but were aware that they might lose one spot for 2009-2010.
As it happened France and Russia were given three spots each for 2009-2010.
The Russian Federation approved the qualification of Spartak Moscow Region as defending champions and gave the two remaining spots to UMMC Ekaterinburg and CSKA Moscow based on domestic qualification rules.
With the financial problems of CSKA Moscow and the drama from the previous season this was always going to be a risky nomination.
The club made no signing during the summer transfer period and one by one the established players left the club.
By the time the Russian domestic season tipped off, the club was unable to present a team. So the club had to withdraw from the competition.
The Russian Federation fought tooth and nail for the reinstatement of CSKA Moscow last season because they did not want to lose one place in this competition.
They have ended up losing as FIBA Europe went to the club ranking system to determine the replacement for CSKA Moscow.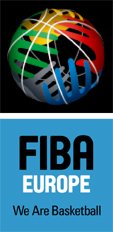 Below is the official FIBA Europe communiqué issued on 19 October 2009 titled:
Wisla Can-Pack To Replace CSKA Moscow In EuroLeague Women
"FIBA Europe has announced that the Polish club Wisla Can-Pack will replace CSKA Moscow in the EuroLeague Women 2009-2010 season.
The Russian club CSKA Moscow have declined their participation in Europe's top basketball competition for women basketball clubs due to financial problems.
According to the ranking of the clubs for EuroLeague Women, Wisla Can-Pack are the fist in line with the right to replace CSKA Moscow and have declared their willingness to do so immediately.
After this development the clubs in the EuroLeague Women Regular Season Group B are:
Gospic Croatia Osiguranje
Wisla Can-Pack
MiZo Pécs
Beretta Famila Schio
Halcon Avenida
ESB Villeneuve d'Ascq Lille Metropole
"
Wisla Can-Pack have been replaced by another Polish club, Energa Torun in the EuroCup Women.
---
Return to competition home page
Return to Women playing basketball blog
Picture credits:
Carlos Novotny - Fiba Europe
FIBA Europe
Date created: 20 October 2009

---