CSKA Moscow's return in the FIBA Europe EuroLeague Women 2008-2009
---
---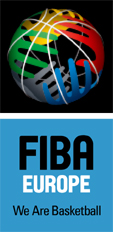 The EuroLeague Women basketball competition has been in the basketball news since the shock withdrawal by
CSKA Moscow
during the last week of November in 2008.
The only official statement at the time was released by CSKA Moscow stating that all activities of the women's basketball team had stopped due to financial difficulties.
The club's results were immediately removed from the FIBA Europe database without any further explanation.
So CSKA Moscow did not travel to Lithuania to play TTT Riga on the 26 November 2008.
Since then CSKA Moscow have found a sponsor and restarted their activities.
Then with the help of the Russian Basketball Federation they asked to be reinstated into the competition.
FIBA Europe released the following statement this morning 1 December 2008:
"The Executive Committee of the Board of FIBA Europe has unanimously decided to reinstate the women's club CSKA Moscow in the current EuroLeague Women season 2008-09.
The decision was taken after the Russian Federation confirmed they have secured a sponsor for the club.
CSKA Moscow had requested last week to be excluded from the EuroLeague Women season due to financial difficulties.
The decision means that CSKA Moscow will play their remaining games of the season in Qualifying Round Group B according to the original schedule.
For the game CSKA Moscow vs. TTT Riga, CSKA loses the game 0-20 and receives zero points in the classification. "
Gambrinus Sika Brno who beat CSKA Moscow (70-65) during round three will be the visitors to CSKA Moscow for this week's game to be played on Sunday 7 December 2008.
---
CSKA Moscow withdrawal from EuroLeague
Return to Women playing basketball blog
Date created: 01 December 2008

---