EuroLeague Women basketball has taken off
The 2010-2011 EuroLeague Women competition has really taken off on day 2 of the second round with some very exiting matches.
It was also the first time in the history of the event that so many games were shown live at this stage.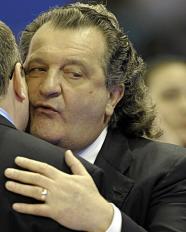 For fans and players of Sparta&K Moscow Region it was also an evening of remembrance. On 2 November 2009, Shabtai Kalmanovic, the General manager of the club was killed.
Sparta&K Moscow raced out to a (16-2) lead against Galatasaray MP and never looked back as they cruised to victory (66-40).
It was an excellent night for the other home teams in the same group as Sparta&K: Tarbes held off ZVVZ USK Prague (81-77) while Halcon Avenida beat VICI Aistes (75-55).
In
Group A
Candice Dupree and Charde Houston combined for 40 points as
Good Angels Kosice
beat USO Mondeville (76-57).
In the other games from the group Wisla Can-Pack were forced to work hard in taking down Pécs 2010 (70-68). However TTT Riga were not so lucky and lost at home (49-72) to Cras Basket.
The game of the night was the Group B game played in Fenerbahçe.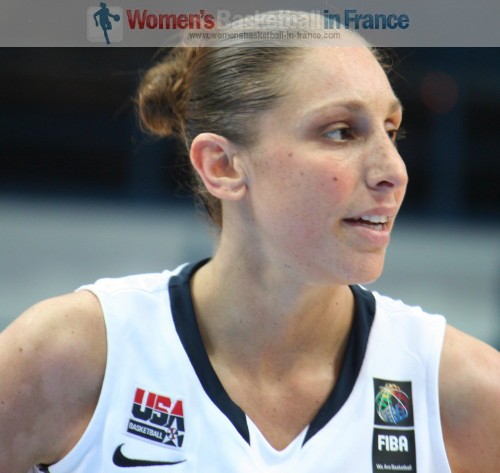 The spectators were treated to an offensive show with the hosts coming out on top (109-92) against Gospic Croatia.
Diana Taurasi scored 34 points and had 7 assists while Nevriye Yilmaz and Penny Taylor contributed 22 and 15 points respectively in the victory.
Maurita Reid led the scoring for Gospic Croatia with 28 points.
Tijana Krivacevic led MKB EuroLeasing with 20 points to victory (82-52) against Rivas Ecópoli.
Angel McCoughtry and Zane Tamane added 16 and 15 points for the Hungarian side as they notched up victory number 2.
Frisco Sika Brno's supporters and Cheryl Ford have a lot to smile about after beating Nadezhda (62-61) in a thrilling Group D encounter.
Isabelle Yacoubou-Dehoui was firing on all cylinders with 31 points and 10 rebounds as Beretta-Famila pulled off a road win (74-70) against Gorzou. However it was the free-throws from Raffaella Masciadri that secured the victory at the end.
EuroLeague qualifying day two results
Good Angels Kosice 76-57 USO Mondeville
Wisla Can-Pack 70-68 Pécs 2010
TTT Riga 49-72 Cras Basket Taranto

MKB Euroleasing 82-52 Rivas Ecópolis
Fenerbahce 109-92 Gospic Croatia
Lotos Gdynia 62-80 UMMC Ekaterinburg
Tarbes GB 81-77 ZVVZ USK Prague
Sparta&K Moscow Region 66-40 Galatasaray MP
Halcon Avenida 75-55 VICI Aistes

Ros Casares 74-47 Bourges Basket
Frisco Sika Brno 62-61 Nadezhda
Gorzow 70-74 Beretta-Famila

---
Return to the EuroLeague Women index
Return to the top of page
---
EuroLeague Women picture credits:

AFB
womensbasketball-in-france.com

Date created: 03 November 2010
---