Fenerbahçe light up EuroLeague Women with a victory in Spain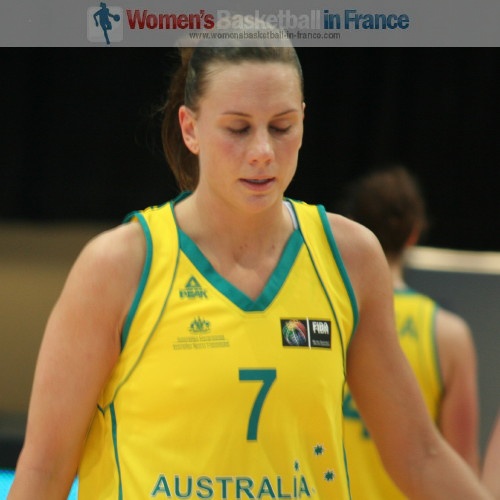 Penny Taylor
picked up the first EuroLeague Women player-of-the-week award after scoring 27 points, picking up 7 rebounds and dishing out 4 assists in the road victory of Fenerbahçe (91-82) against Spanish club side Rivas Ecópolis.
Fenerbahçe did not have it all their way and reduced the deficit to (41-43)after trailing by as many as 12 points.
Taylor, Diana Taurasi (26 points) and Nevriye Yilmaz (24 points, 10 rebounds) who combined for 77 of their team's 92 points.
For the hosts who went into the final quarter trailing (66-69), they were unable to get the lead back despite 21 points from Amaya Valdemoro.
Rivas Ecópolis had four other players in double digits: Courtney Paris and Dewanna Bonner scored 16 points while Elisa Aguilar and Anna Cruz finished with 11 and 10 points each.
Valdemoro congratulated Fenerbahçe on their victory and explained that to win matches "In EuroLeague games you have to do the right things until the end, because if you make mistakes, you pay for them."
The rest of the EuroLeaue Women news
Cras Basket got their campaign of to a good start by beating Good Angels Kosice (74-59) with 17 points coming from Kathy Wambe. However the top scorer award went to Zuzana Zirkova who scored 27 points in a losing cause.
Isabelle Yacoubou-Dehoui with Beretta-Famila Schio made light work on the new look Frisco Sika Brno with a comfortable victory (89-44).
Yacoubou-Dehoui was one of five players in double digits for Beretta-Famila with 13 points.
Raffaella Masciadri was the leading scorer with 17 points while Laura Macchi finished with 16 points and 5 assists.
For Brno who signed Frida Eldebrink this season, it was Swedish team-mate Louice Halvarsson who top scored with 12 points.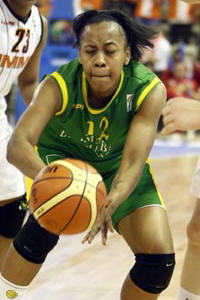 Home court advantage worked in favour of Pécs 2010 who held off a late challenge from TTT Riga to win (66-60).
Alexandria Quigley and former Bourges Basket player Nora Nagy-Bujdosó were the only players from Pécs 2010 in double digits with 15 and 11 points each.
MKB Euroleasing Sopron travelled to Poland to play Lotos Gydnia and returned home with all the points after winning (82-67).
MKB had a double-digit lead by the end of the first quarter (28-17) and maintained control of the game to the end.
Amber Holt (left) led the scoring with 22 points while Angel McCoughtry added 19 points.
It has not been a good round for Polish clubs with all three teams losing.
You can read about the games played during the first day of EuroLeague Women action.
EuroLeague qualifying day one results
USO Mondeville 76-65 Wisla Can-Pack
Pécs 2010 66-60 TTT Riga
Cras Basket Taranto 74-59 Good Angels Kosice

Gospic Croatia 73-87 UMMC Ekaterinburg
Lotos Gdynia 67-82 MKB Euroleasing
Rivas Ecópolis 82-91 Fenerbahce

ZVVZ USK Prague 65-66 Halcon Avenida
VICI Aistes 81-79 Sparta&K Moscow Region
Galatasaray MP 84-68 Tarbes GB

Nadezhda 68-76 Ros Casares
Bourges Basket 57-50 Gorzow
Beretta-Famila 89-44 Frisco Sika Brn

---
Return to the EuroLeague Women index
Return to the top of page
---
EuroLeague Women picture credits:

womensbasketball-in-france.com

Ciamillo-Castoria - FIBA Europe
Date created: 29 October 2010
---