Home teams shine in round five of EuroLeague Women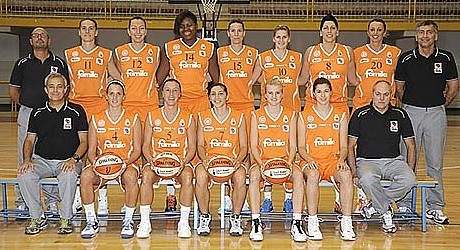 The second day of action in the fifth round of the EuroLeague Women went the way of the hosts in all three matches.
In Group D, the battle for second place was won by Beretta-Famila in overtime (77-68) against Bourges Basket.
The first 30 minutes of the match were rather dull with neither side finding any rhythm in attack.
During the fourth quarter the pace picked up and the hosts went 6 points clear with a little under five minutes to play (56-50).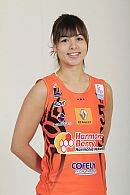 Maja Miljkovic (left) saved Bourges from falling in regulation time by scoring 8 points which included a triple that took the game into overtime (60-60).
During overtime Beretta-Famila went to work and with Liron Cohen setting the pace they finished Bourges off.
Cohen hit a couple of three-pointers which enabled her to finish the game as top scorer with 20 points. However it was Rafaella Masciadri with the last 7 points for the hosts to seal the game.
Masciadri had 16 points while Laura Macchi added 12 points. French international Isabelle Yacoubou-Dehoui also finished in double digits with 10 points.
For Bourges Basket Miljkovic with 16 points and 3 assists was the best player.
Bourges Basket and Beretta Famila share second place with three wins and two defeats.
Rivas Ecópolis
picked up their second victory and their first home success of the season by beating Lotos Gdynia (70-65).
Rivas were made to work hard for the win and took control of the game during the last six minutes.
Vega Gimeno started the final run while back to back three-pointers by Elisa Aguilar gave the hosts a 9-point cushion (67-58) with 3:20 to play.
Elina Babkina gave Rivas a late scare by reducing the deficit to 2 points with 90 seconds left to play.
This was as close as Lotos were to get as the hosts went 4-of-4 from the charity stripes.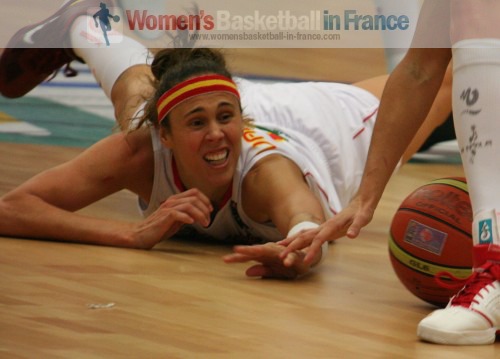 Amaya Valdemoro (left) was the leading player for Rivas Ecópolis with 22 points, 8 rebounds and 4 assists.
Milka Bjelica scored 17 points in defeat.
Cras Basket are back on top of Group A after a comfortable victory (68-40) against Pécs 2010.
Cras Basket took charge of the game during the third quarter and ended the suspense leading (49-29) going into the final quarter.
Brooke Smith scored 16 points for the hosts.
Fenerbahçe were the only team to win on the road this week. You can read more about their exploits and others stories from the first day of round 5.
Furthermore Eva Vítečková edged out Rebekkah Brunson from Ros Casares for the EuroLeague Women player of the week.
---
Return to the EuroLeague Women index
Return to the index at the top of the page
---
EuroLeague Women picture credits:

womensbasketball-in-france.com
Beretta-Famila Schio
LFB

Date created: 25 November 2010
---