Coupe de France quarter-final round-up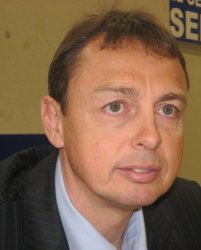 Valéry Demory
(left) saw his team Lattes-Montpellier continue their Coupe de France run with a solid road win against Tarbes (72-59).
Montpellier took the lead for good after three minutes of play in the first quarter and maintained a 4-point advantage until the end of first half (36-32).
Tarbes failed to get going in the second half but kept it close because of the efforts of Roneeka Hodges.
However their down-fall was giving Montpellier free trips to the free-throw line.
Montpellier went 16-of-20 from the charity stripes during the last two quarters, while allowing Tarbes only 8 trips.
Montpellier maintained their focus and discipline and with 19 points coming from Iva Perovanovic cruised to victory.
Montpellier will meet Tarbes in round 25 of the LFB on 2 April.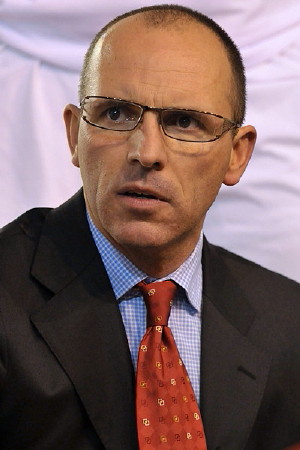 Mondeville's last visit to Paris Bercy was in 2004, and Hervé Coudray (right) views this competition as a ticket for the EuroCup Women action next season.
Although his side was the visitor in Aix-en-Provence you could have been forgiven for thinking that Mondeville were the hosts as they went on a 17-4 run to open up a (25-12) lead by the end of the first quarter.
Aix-en-Provence did their best for the rest of the match to keep the game exciting but were unable to bring down the deficit enough to trouble their opponents.
Valeriya Berezhynska and Yacine Séné led the way for Mondeville with 22 and 18 points each, while Carren Gay hit 20 points for Aix-en-Provence.
Bourges Basket kept the hopes of retaining the Joë Jaunay trophy in defeating Nantes-Rezé in the first quarter-final.
Arras and Villeneuve d'Ascq will meet for the fifth time this season in the closing match of the French Cup's quarter-final on Wednesday, 6 April 2011.
The draw for the semi-final is as follows:
Bourges Basket vs. USO Mondeville
Villeneuve d'Ascq or Arras vs. Lattes-Montpellier

Look back on the news from the previous round.
Coupe de France quarter-final scores
Bourges Basket 67-58 Nantes-Rezé
---
Aix-en-Provence 71-80 USO Mondeville
Aix-en-Provence: Emmanuelle Gorjeu 4, Claire Tomaszewski 10, Zoi Dimitrakou 12, Isabelle Strunc 2, Anaïs Anaïs Viale 0, Margaux Okou-Zouzouo DNP, Natalie Hurst 3, Sabrina Réghaïssia 13, Carren Gay 20, Hollie Grima 7
USO Mondeville: Touty Gandega 4, Anne-Sophie Pagnier 5, Esther Niamké-Moisan 0, K. B. Sharp 12 (5 assists), Lenae Williams 6, Yacine Séné 18, Pauline Thizy 5, Aurélie Bonnan 8, Valeriya Berezhynska 22 (9 rebounds)
---
Tarbes 59-72 Lattes-Montpellier
Tarbes: Jelena Dubljevic 12, Roneeka Hodges 12, Ivanka Matic 9, Pauline Jannault-Lo 7, Biljana Pavicevic DNP, Isis Arrondo 5, Naura El Gargati 7, Florence Lepron 0, Darline Nsoki 0, Brooke Smith 7
Lattes-Montpellier: Virginie Bremont 2, Alicia Poto 8, Iva Perovanovic 19, Mathilde Roche 2, Ana Lelas 9, Gaëlle Skrela 8, Sandra Dijon-Gérardin 4, Ines Ajanovic 6, Fatimatou Sacko 14
---
Arras 80-60 Villeneuve d'Ascq
Arras: Leilani Mitchell 12 (3 assists & 3 steals), Laury Aulnette 0, Krissy Badé 0, Sarah Michel 6 (4 assists), Johanne Gomis 13 (3 steals), Olesia Malashenko 10, Adja Konteh 0, Marielle Amant 8, Aija Putnina 16, Pauline Akonga N'Simbo 15
Villeneuve d'Ascq: Carine Paul 4, Ingrid Tanqueray 5, Marjorie Carpréaux 1, Laurie Datchy 2 (4 assists), Elodie Gomis 6, Carla Thomas 14, Olayinka Sanni 16, Elodie Bertal 4, Adrijana Knezevic 8
---
Go to Coupe de France index page
Go to Women Playing Basketball In France Home Page
Return to the top of page
---
Coupe de France picture credits:


womensbasketball-in-france
Romain Chaib

Date created: 24 March 2011
Last Updated: 06 April 2011
---