Coupe de France eighth-final news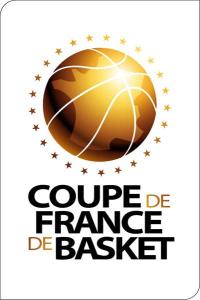 The magic that the Coupe de France brings to other sports in France is still not working for women's basketball despite a ticket for the EuroCup Women.
Bourges Basket, playing in a half empty hall, had no problems against COB Calais (75-41), while Tarbes eased past Toulouse (63-37).
In the other day of Saturday, Arras led from start to finish against Union Hainaut (76-68) with 17 points coming from Aija Putnina.
Mondeville were too strong for LF2 club Aplemont Le Havre and beat them (70-42).
In the games played earlier in the week, Villeneuve d'Ascq had an easy victory against Charleville-Mézières (71-43). The match was over as contest by half time with the hosts leading (43-13).
Lattes-Montpellier exploited the absence of Mistie Bass and Clarisse Costaz and used home court advantage in beating Challes-les-Eaux (78-52).
The game remained close up till the interval (37-36) in favour of the hosts.
Then everything went wrong for Challes early in the third quarter with Romy Bär and Magali Lacroix picking up their 4th foul each.
Montpellier finished the third quarter with a 16-3 run to lead (63-45). The game fizzled out and both teams finished with youth players on the court from their academies.
Cavigal Nice Basket 06 fans might feel that they should have had three free-throws at the end of their match against Aix-en-Provence and a chance to win the game.
Hollie Grima had given the LFB side the lead (65-64) with around 15 seconds left to play.
In a scrappy last couple of seconds, Nice missed a chance to win the game but somehow the ball reached the hands of Barbara Cousins who was then knocked flying while attempting to shoot as the buzzer sounded.
Nantes-Rezé made up for their loss in the LFB by beating Basket Landes (62-58) in the first game of the round.
Look back on the news from the previous round.
Eighth-final results:
Lattes Montpellier 78-52 Challes-les-Eaux
Cavigal Nice Basket 06 (L2) 64-65 Aix-en-Provence
Tarbes 63-37 Toulouse
Basket Landes 58-62 Nantes-Rezé
Arras 76-68 Union Hainaut Basket St. Amand
AL Aplemont Le Havre (L2) 42-70 USO Mondeville
Villeneuve d'Ascq 76-68 Charleville-Mézières
Bourges Basket 75-41 COB Calais

Coupe de France quarter-final draw
Tarbes vs. Lattes Montpellier
Bourges Basket vs. Nantes Rezé
Aix-en-Provence 13 vs. USO Mondeville
Arras vs. ESB Villeneuve d'Ascq
The quarter-final matches for the trophée de Joë Jaunay will take place on 23 March 2011.
---
Go to Coupe de France index page
Go to Women Playing Basketball In France Home Page
Return to the top of page
---
Picture credits:


FFBB

Date created: 11 March 2011
---