The 2011 Trophée Coupe de France féminine failed in generating media interest unlike in previous seasons.
This year a lot of clubs invested more in the regional club competitions. However the Paris Basket 18 team from the lower regional league raised a few eyebrows with some giant killing exploits before being eliminated in the round of the last 16.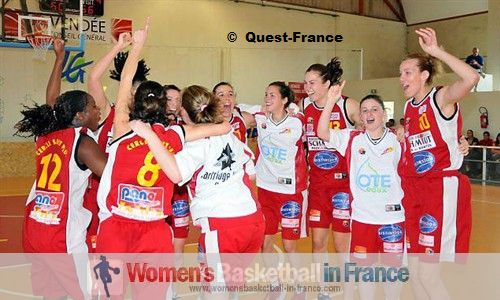 The Trophée Coupe de France féminine quarter-final weekend was played in two neutral venues.
The eight teams were split into two groups of four teams. They were then drawn to play each other in a final four tournament with a place in the final from each venue.
CSP Rezé more or less had home advantage in playing in La Garnache.
They had to overcome a 15-point handicap in beating Union Avenir (Sin Dechy Ostrevent) (80-56) in the quarter-final.
In the semi-final they faced Wasquehal who had beaten Le Poiré sur Vie (86-72) before.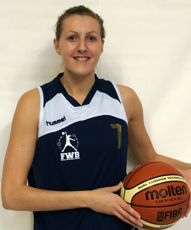 Wasquehal were quickly into their game with Florine Courby (left) leading the way in a (11-5) run in the first five minutes.
Wasquehal dominated the first quarter (24-13) and held on to the advantage going into the locker room (39-31).
After the break Marie-Vicente Santa-Cruz stepped up the pace for CSP while Vanessa Turpin hit shot after shot.
CSP reduced the deficit to a single point (43-44) with three minutes left to play in the quarter.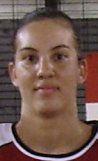 Despite being on the back foot Wasquehal managed to take a 5-point lead going into the final quarter (49-44).
Turpin, (in picture) who scored 21 points in total, continued her one-lady demolition job. When Florence Genier joined in, CSP went in front for the first time with three minutes left to play (59-57) and then paced themselves to victory (66-60).
2008 runners-up US Laveyron qualified from the second venue after beating Saint Entienne (75-59) and La Tronche Meylain (94-57).
Weekend results
Quarter-final
US Laveyron 75-59 ST Etienne Case B.
Furdenheim A.C.S.L.(H:+7) 85-88 BC La Tronche Meylan
Wasquehal 86-72 Le Poiré sur Vie
Union Avenir Basket (H:+15) 56-80 CSP Rezé

Semi-final
US Laveyron 94-57 BC La Tronche Meylan
Wasquehal 60-66 CSP Rezé

---
Go to Coupe de France index page
Go to Women Playing Basketball In France Home Page
Return to the top of page
---
Coupe de France picture credits:
Quest-France
femina-wasquehal
CSP Rezé

Date created: 19 April 2010
---