Beaupréau's fun continues in the Trophée Coupe de France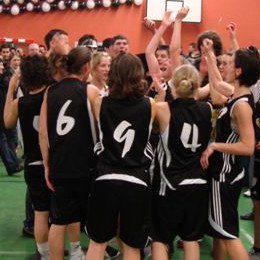 Beaupréau's run in the Trophée Coupe de France féminine continues after they eliminated 2007 winners AJS Ouistreham (76-66).
Beaupréau is an amateur club that plays in basketball in the second division of the Angers regional league.
Beaupréau, the giant killers, had already eliminated Pleyber-Christ (NF3) and Rennes Espoir (NF2) in previous rounds.
Beaupréau were given a 20-point bonus due to the fact that they come from a much lower league.
AJS failed to make up the deficit. But with five minutes to play they were trailing (63-64), yet they appeared to have the game in hand.
However this was the moment that Allison Brosseau decided to show her skill from beyond the arc for the hosts. To make matters worse for AJS, Marie Drouault picked up a technical foul with two minutes left to play.
Hélène Le Monig hit all four free-throws (72-63) and the rest is history.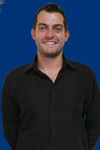 Elsewhere in the Coupe de France,
Mathieu Espinous
(right), the coach of Wasquehal saw his side get past Aplemont-Le Havre (61-55).
Wasquehal are leaders of NF2 Group D and Le Havre are leaders of Group C. So the fans were expecting a tough game. Wasquehal, playing at home, had to wait until the last six minutes (50-50) to pull away for the victory.
In all the matches between clubs from NF2 and NF3, the clubs from NF3 start the game with 7 points.
Illkirch-Graffenstaden were also in action this weekend in this competition with their second team from NF3.
They borrowed three players from the first team, Lucie Battaglia, Bettina Kadila and Chloé Westelynck. But it was not enough for them to get past NF2 side CM Aubervilliers.
In a low scoring game Aubervilliers took charge during the last 15 minutes to win (54-38).
The Voiron Espoir team from NF3 fell at home (61-90) to AS Villeurbanne. Villeurbanne are currently third in NF2 Group A and were favourites for the game.
It was not an easy round for the youth teams from Bourges Basket and Tarbes.
Bourges Basket lost at home to Angers (NF2) while Tarbes with veteran star Polina Tzekova and LFB bench player Béatrice Castets lost on the road (75-87) to Marseille.
All the results from the eighth-final:
Etoile de Voiron 2 (NF3, +7) 69-90 AS Villeurbanne (NF2)
Stade Marseillais UC(NF2) 87-75 Tarbes GB (NF3, +7)
Bourges Basket (NF2) 38-45 Angers-UFB (NF2)
Anglet Côte Basque (NF3, +7) 57-83 Perpignan Basket (NF2)
Beaupreau Fief Sauvin (Regional, +20) 76-66 AJS Ouistreham (NF2)
Wasquehal FB (NF2) 61-55 AL Aplemont Le Havre (NF2)
CM Aubervilliers (NF2) 51-38 S.I. Graffenstaden 2 (NF3, +7)
BC La Tronche Meylan (NF2) 61-68 St Etienne Case (NF2)

The quarter-final and semi-final take place during the same weekend at two venues. The winner from each venue qualifies for the final.
---
Go to 2010 French Cup introduction page
Go to Coupe de France index page
Go to Women Playing Basketball In France Home Page
GO Back to the top of the page
---
Coupe de France picture credits:

Beaupréau Fief Sauvin Basket (bfsb)
Fémina Wasquehal

Date created: 22 March 2010
---