Sad basketball news from Valenciennes: USVO have written their last chapter
---
---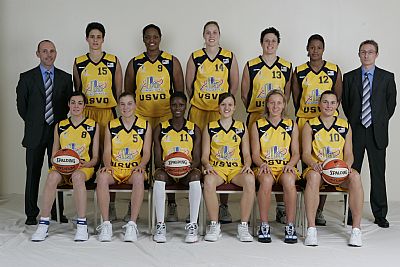 It is always sad to report in basketball news about the disappearance of a club. 2009 has not be good for some of the biggest clubs in women's basketball.
In the WNBA one of the founding clubs of the WNBA and multiple champions, the Houston Comets, closed its doors to professional basketball.
In Russia CSKA Moscow have also closed their doors to professional basketball for women.
For
Union Sportive Valenciennes Olympic
(USVO), the problems started in 2008 when the local council decided that they did not want to support two professional women's basketball teams but invest more money in the football (soccer) team.
As a result of this, USVO and Saint Amand merged last season.
But the union between the clubs cost a lot of money due to the financial payments for staff under contract.
The club had a roller coaster season and by the end of the 2008-2009 both clubs wanted to have their own club back.
The people behind Saint Amand put a plan together and reformed Saint Amand and were allowed to continue playing basketball but in NF1. Saint Amand had an advantage as they had the basic infrastructure in place for basketball.
Basketball news obituary for USVO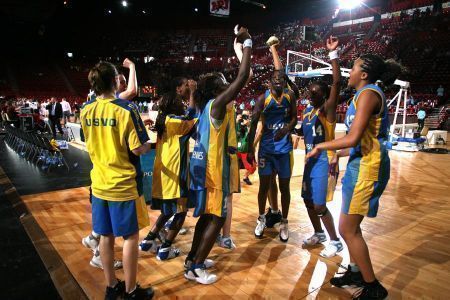 For USVO, they required the support of the local council and this did not come.
In addition the club did not have a court to play basketball. So without players and hall, it was always going to be difficult to start.
However the fans were hoping to find a solution so that the club could continue at an amateur level and have youth teams playing in competitions to keep the name alive.
Unfortunately they were unable to secure a hall to play before the start of the season.
So on Wednesday, 28 October 2009, Michael Bacro, the president of USVO, announced the end of his club.
Union Sportive Valenciennes Olympic was formed in 1991 because the club Union Sportive Orchies Nomain which played in Hainaut qualified for Europe.
As a result of the European matches having to be played in Valenciennes, the club name changed to Union Sportive Valenciennes-Orchids (USVO).
Orchids disappeared from the name in 1999 and was replaced by Olympic.
From 1992 until 2008 USVO was regularly in the basketball news. The club was French Champions on seven occasions and monopolised the title between 2001 - 2005. They were five times French cup winners, eight times winner of the "Tournoi de la Fédération" and two times EuroLeague Women Champions.
Even the trophies that were proudly displayed in the cabinets have been given out to former coaches from the club.
---
Return from Basketball News to Ligue Féminine de BasketBall index
Return to "what new" - WBBiF page
Return to women playing basketball in France home page
Picture credits:

LFB
FFBB
Date: 31 October 2009

---
---