LF2 basketball news:
Dunkerque or Le Havre?
This week the regional basketball news section in Angers, Dunkerque, Le Havre, Rennes and Strasbourg concentrated on the various scenarios for avoiding the drop to the third division.
A victory for Dunkerque against Illkirch-Graffenstaden would have been enough for them to save their place in the elite, while the SIG needed to win by more than five points.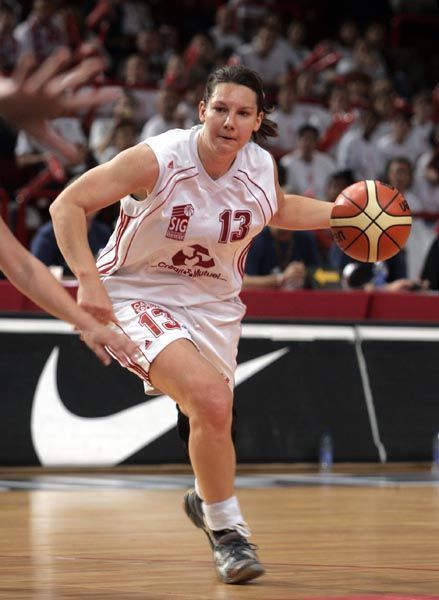 Caroline Nestor (left) turned back the clock to her days in the LFB with an almost perfect shooting night with 17 points of 7-from-9 shots. She also dished out a couple of assists and came up with a block.
Her first action of the evening was a shot from the land of many to put the SIG in the lead for good (17-15) with seven minutes played in the first quarter.
Her second trey came during a critical stage of the second quarter (41-34) when Dunkerque appeared to be coming right back into the game.
The SIG went into the locker room (43-40) ahead.
The third quarter was a ding dong affair with Céline Schmitt-Sendner (20 points, 11 rebounds) and Amina Njonkou (23 points) battling for the SIG against Mariame Dia (19 points) and Dace Brumermane (17 points) from Dunkerque.
With three minutes left to play in the quarter, Nestor struck again from the land of many for the first double digit lead of the game (57-47).
Héléna Akmouche (12 points) kept Dunkerque in the game with her distance shooting going into the final quarter (54-62).
The SIG maintained their advantage (70-62) with six minutes to play and took full advantage of the foul problems of their opponents to finish with a 16-7 run to win the game (86-69).
With this victory Illkirch-Graffenstaden can now plan for another season in the second division.
Basketball news: AL Aplemont Le Havre still have a chance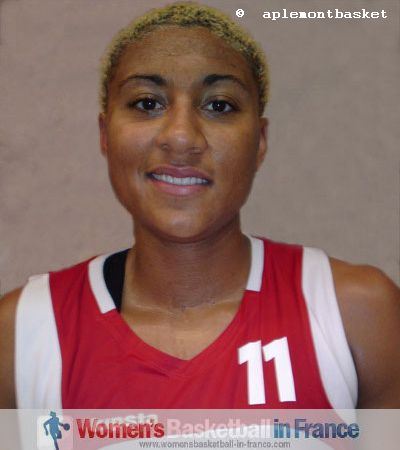 Alexandra Tchangoué (left) and Virginie Kevorkian scored 16 points each as Le Havre pulled off a road win against Voiron (78-68).
The match itself was not very good with both teams spending a lot of time on the free-throw line. Le Havre went 22-from-36 while Voiron 15-of-24 in the same exercise.
This victory sets up a winner-take-all match against Dunkerque next week, with the loser getting regulated.

Angers beat Limoges (64-54) and move above Rennes who were beaten by Roche-Vendée (50-61).
Frédérique Prudhomme who has been the coach of Rennes for the past 15 years will be leaving the club after next week's game.
In the rest of the games Lyon BF beat the CFBB (45-36) while Reims ended the eight-game winning streak of Cavigal Nice 06 (74-59).
Roche Vendée have moved into second place while Nice dropped down to third and Reims remain in fourth place.
In the remaining games Pau Lacq Orthez beat Pleyber-Christ (65-55) and Perpignan beat Armentières (72-65).
Results of week 29:
Rennes 50-61 Roche Vendée
Limoges 54-64 Angers
Lyon BF 45-36 CFBB
Reims BF 74-59 Nice
Pau Lacq Orthez 65-55 Pleyber-Christ
Perpignan 72-65 Armentières
Voiron 68-78 Le Havre
Illkirch-Graffenstaden 86-69 Dunkerque
All the stories from round 28 of LF2.
---
Return to Ligue Basketball news page
Return to women playing basketball in France Home page
GO Back to the top of the page
---
LF2 basketball news picture credits:
womensbasketball-in-france.com
IS/FF

Date created: 01 May 2011
---